My favourite day of the year!
I can openly talk about books without waiting for a prompt 😉
One of the best things about working at The Metal foundry is the community bookcase. Chris gives us all access to books he has read and encourages us to bring in books that we think will be good for someone else to read. We are expanding the bookcase regularly and I think it may be time for another bookcase soon!
To honour this, I asked a few of our team what their favourite books are, check out this list below and the write-up from Goodreads.
A Monster Calls – Patrick Ness – Ciara's Choice
The bestselling novel about love, loss and hope from the twice Carnegie Medal-winning Patrick Ness.

Conor has the same dream every night, ever since his mother first fell ill, ever since she started the treatments that don't quite seem to be working. But tonight, is different. Tonight, when he wakes, there's a visitor at his window. It's ancient, elemental, a force of nature. And it wants the most dangerous thing of all from Conor. It wants the truth.

Patrick Ness takes the final idea of the late, award-winning writer Siobhan Dowd and weaves an extraordinary and heart-breaking tale of mischief, healing and above all, the courage it takes to survive.
The Color Purple – Alice Walker – Mukobo's Choice
 Winner of the Pulitzer Prize and the National Book Award. Alice Walker's iconic modern classic is now a Penguin Book.

A powerful cultural touchstone of modern American literature, The Color Purple depicts the lives of African American women in early twentieth-century rural Georgia. Separated as girls, sisters Celie and Nettie sustain their loyalty to and hope in each other across time, distance and silence. Through a series of letters spanning twenty years, first from Celie to God, then the sisters to each other despite the unknown, the novel draws readers into its rich and memorable portrayals of Celie, Nettie, Shug Avery and Sofia and their experience. The Color Purple broke the silence around domestic and sexual abuse, narrating the lives of women through their pain and struggle, companionship and growth, resilience and bravery. Deeply compassionate and beautifully imagined, Alice Walker's epic carries readers on a spirit-affirming journey towards redemption and love.
A Million Little Pieces – James Frey – Mukobo's Choice
 Intense, unpredictable, and instantly engaging, this is a story of drug and alcohol abuse and rehabilitation as it has never been told before. It is also the introduction of a bold and talented literary voice.
Before considering reading this book, please see the Book Browse note on the book jacket/review page.

Book Browse Note: January 9th 2006: An article in the Smoking Gun claimed that James Frey (author of A Million Little Pieces and My Friend Leonard) fabricated key parts of his books. They cited police records, court documents and interviews with law enforcement agents which belie a number of Frey's claims regarding criminal charges against him, jail terms and his fugitive status.

In an interview with the Smoking Gun, Frey admitted that he had 'embellished central details' in A Million Little Pieces and backtracked on claims he made in the book.

January 26th 2006. Frey's publisher stated that while it initially stood by him, after further questioning of the author, the house has "sadly come to the realization that a number of facts have been altered and incidents embellished." It will be adding a publisher's note and author's note to all future editions of A Million Little Pieces.
The Boy, the Mole, the Fox and the Horse - Charlie Mackesy – Sophia's Choice
 Enter the world of Charlie's four unlikely friends, discover their story and their most important life lessons. The boy, the mole, the fox and the horse have been shared millions of times online - perhaps you've seen them? They've also been recreated by children in schools and hung on hospital walls. They sometimes even appear on lamp posts and on cafe and bookshop windows. Perhaps you saw the boy and mole on the Comic Relief T-shirt, Love Wins?

Here, you will find them together in this book of Charlie's most-loved drawings, adventuring into the Wild and exploring the thoughts and feelings that unite us all.
The Shining - Stephen King – Chris's Choice
Jack Torrance's new job at the Overlook Hotel is the perfect chance for a fresh start. As the off-season caretaker at the atmospheric old hotel, he'll have plenty of time to spend reconnecting with his family and working on his writing. But as the harsh winter weather sets in, the idyllic location feels ever more remote...and more sinister. And the only one to notice the strange and terrible forces gathering around the Overlook is Danny Torrance, a uniquely gifted five-year-old.
Killing Floor - Lee Child – Chris's Choice
Ex-military policeman Jack Reacher is a drifter. He's just passing through Margrave, Georgia, and in less than an hour, he's arrested for murder. Not much of a welcome. All Jack knows is that he didn't kill anybody. At least not here. Not lately. But he doesn't stand a chance of convincing anyone. not in Margrave, Georgia. Not a chance in hell.
The Collected Stories - Philip K. Dick – John's Choice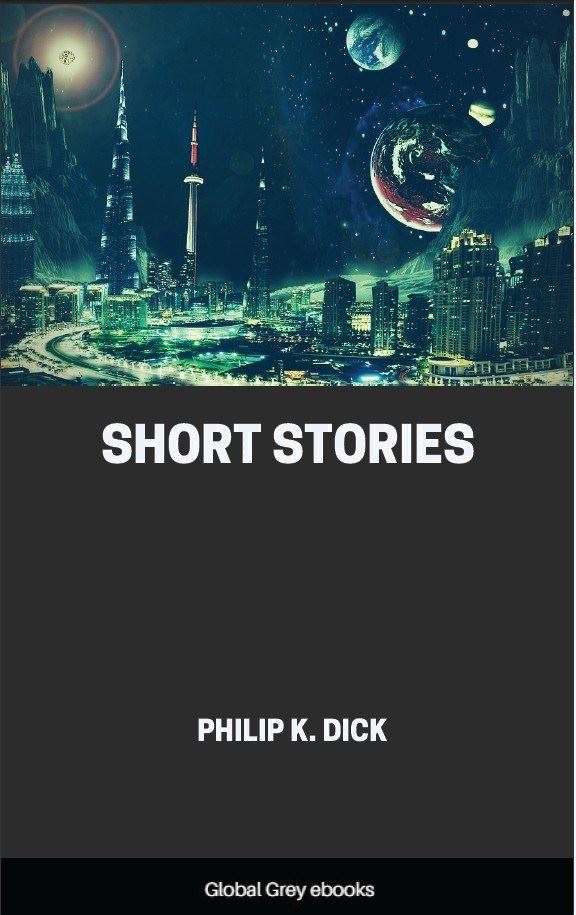 The Collected Stories of Philip K. Dick is a collection of 118 science fiction stories by American writer Philip K. Dick. It was first published by Underwood-Miller in 1987 as a five volume set. 
Throne of Glass - Sarah J. Maas – Nikki's Choice
Meet Celaena Sardothien.
Beautiful. Deadly. Destined for greatness.

In a land without magic, where the king rules with an iron hand, Celaena, an assassin, is summoned to the castle. She comes not to kill the king, but to win her freedom. If she defeats twenty-three killers, thieves, and warriors in a competition, she is released from prison to serve as the king's champion.

The Crown Prince will provoke her. The Captain of the Guard will protect her. But something evil dwells in the castle of glass—and it's there to kill. When her competitors start dying one by one, Celaena's fight for freedom becomes a fight for survival, and a desperate quest to root out the evil before it destroys her world.
Hearts in Atlantis - Stephen King – Nikki's Choice
Five interconnected, sequential narratives, set in the years from 1960 to 1999. Each story is deeply rooted in the sixties, and each is haunted by the Vietnam War.

In Part One, "Low Men in Yellow Coats," eleven-year-old Bobby Garfield discovers a world of predatory malice in his own neighbourhood. He also discovers that adults are sometimes not rescuers but at the heart of the terror.

In the title story, a bunch of college kids get hooked on a card game, discover the possibility of protest...and confront their own collective heart of darkness, where laughter may be no more than the thinly disguised cry of the beast.

In "Blind Willie" and "Why We're in Vietnam," two men who grew up with Bobby in suburban Connecticut try to fill the emptiness of the post-Vietnam era in an America which sometimes seems as hollow -- and as haunted -- as their own lives.

And in "Heavenly Shades of Night Are Falling," this remarkable book's denouement, Bobby returns to his hometown where one final secret, the hope of redemption, and his heart's desire may await him.

Full of danger, full of suspense, most of all full of heart, Stephen King's new book will take some readers to a place they have never been...and others to a place they have never been able to completely leave.
What a varied selection of books to read! I love having so many different styles and genres. Which is your favourite? One of these or something else entirely? Let us know! We have a bookcase to fill and would love your suggestions.
TTFN 
-Nikki