Regular price
Sale price
$110.00
Unit price
per
Sale
Sold out
Celebrate an extraordinary 45 years of love with our Sapphire 45th Anniversary Sundial. This exquisite wedding anniversary gift serves as a radiant tribute to a lifetime of cherished memories, enduring companionship, and the enduring bond you've nurtured.
Much like the rare and beautiful sapphire gemstone, this anniversary represents strength, wisdom, and a love that endures. It's a shimmering symbol of the depth and brilliance that 45 years of partnership brings. Tailored for the 2024 Sapphire Anniversary, this sundial encapsulates the essence of durability from years of togetherness.
Crafted with precision from eco-friendly recycled brass, this garden sundial can also grace your home as a stately centrepiece with the use of the indoor ornamental stand. Immerse yourself in the rich, velvety depths of its deep blue hue, reminiscent of the enchanting sapphire gemstone. O
ffering a modern twist to a traditional anniversary gift.
Each sundial is a unique narrative of your love story, a bespoke treasure inscribed with 'Happy Anniversary' that immortalises your shared milestones. With '1979-2024' etched alongside. It's a personalised timestamp of the memories and journey of your love story.
Embrace the beauty of this exquisite sundial by placing it in your garden with an outdoor  sundial stand, on your patio, or within your home as a centrepiece with the indoor ornamental stand. Let it become a radiant symbol of the enduring bond you've nurtured over the past 45 years. It is no ordinary gift. 
This 45th anniversary gift comes in a custom display box, perfect for gifting, complete with a polished brass gnomon, a indoor mounting bracket, and screws for easy assembly. An instruction leaflet ensures your sundial is set up to capture every precious moment accurately. 
At The Metal Foundry, we respect your significant dates with prompt service. Place your order by 11am GMT for standard items for same-day dispatch allowing us to swiftly deliver within the UK or across the globe.
If you need assistance or want to make sure your sundial arrives on time for your special day, reach out to us. We're not just about selling sundials; we're here to create lasting legacies and make your experience memorable.
Share
View full details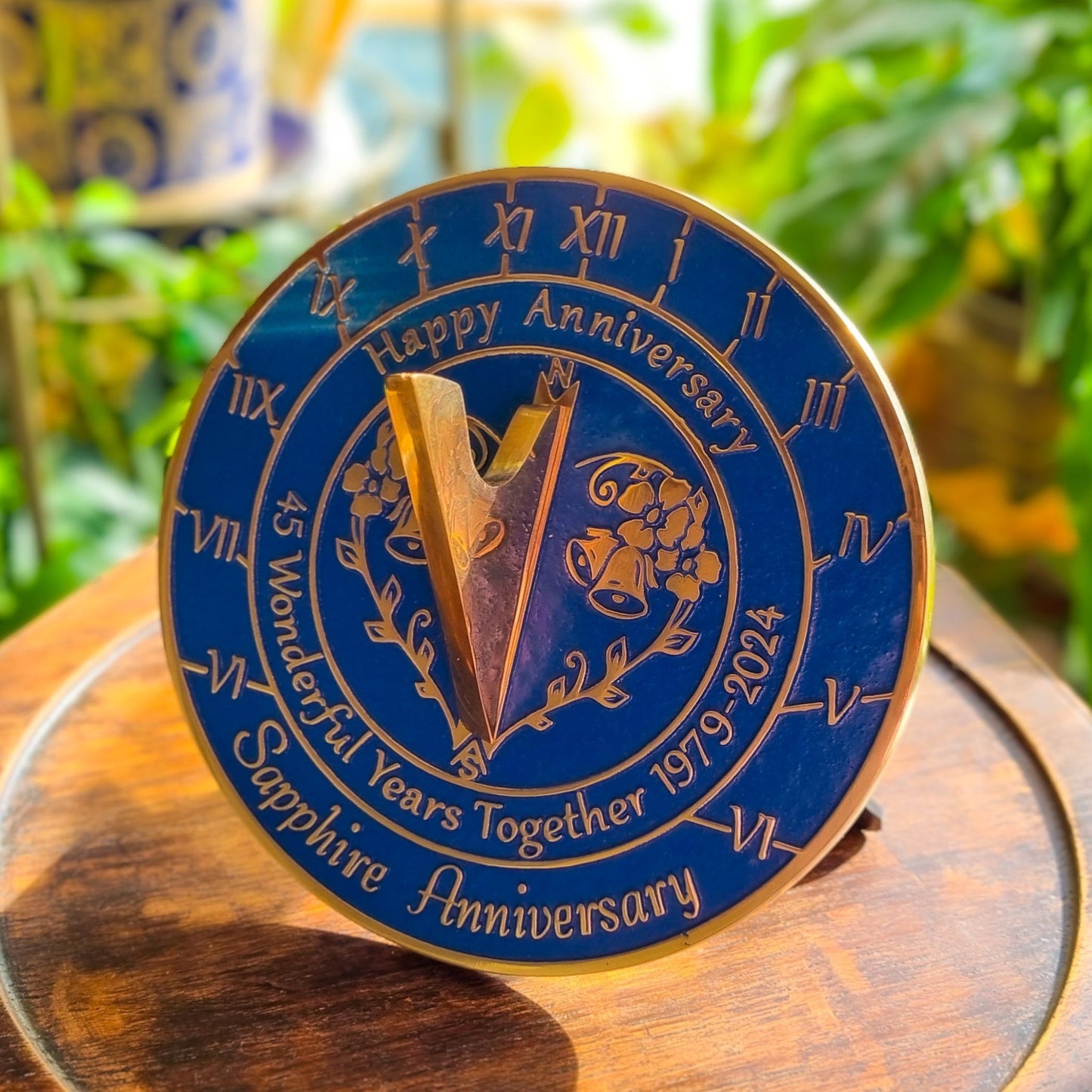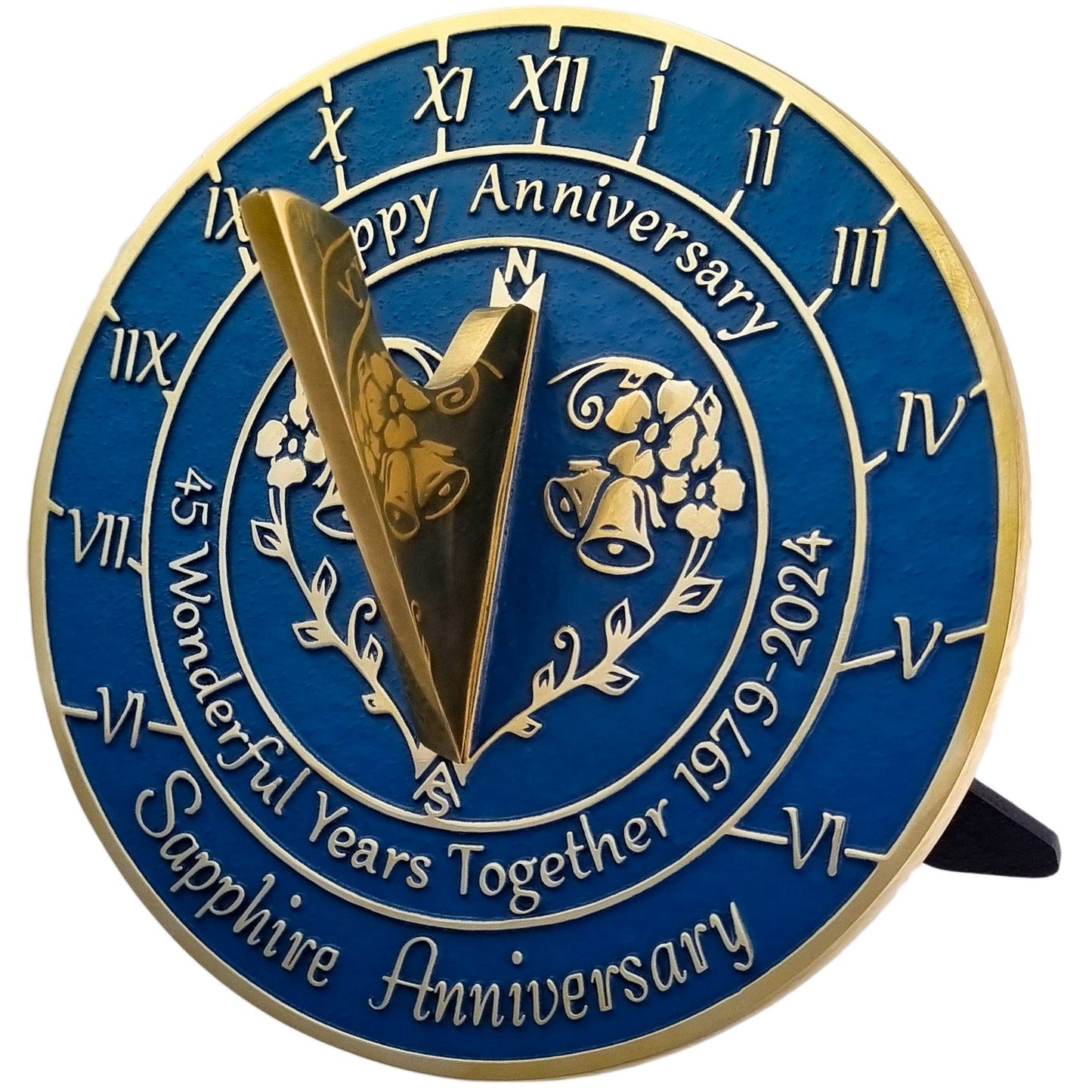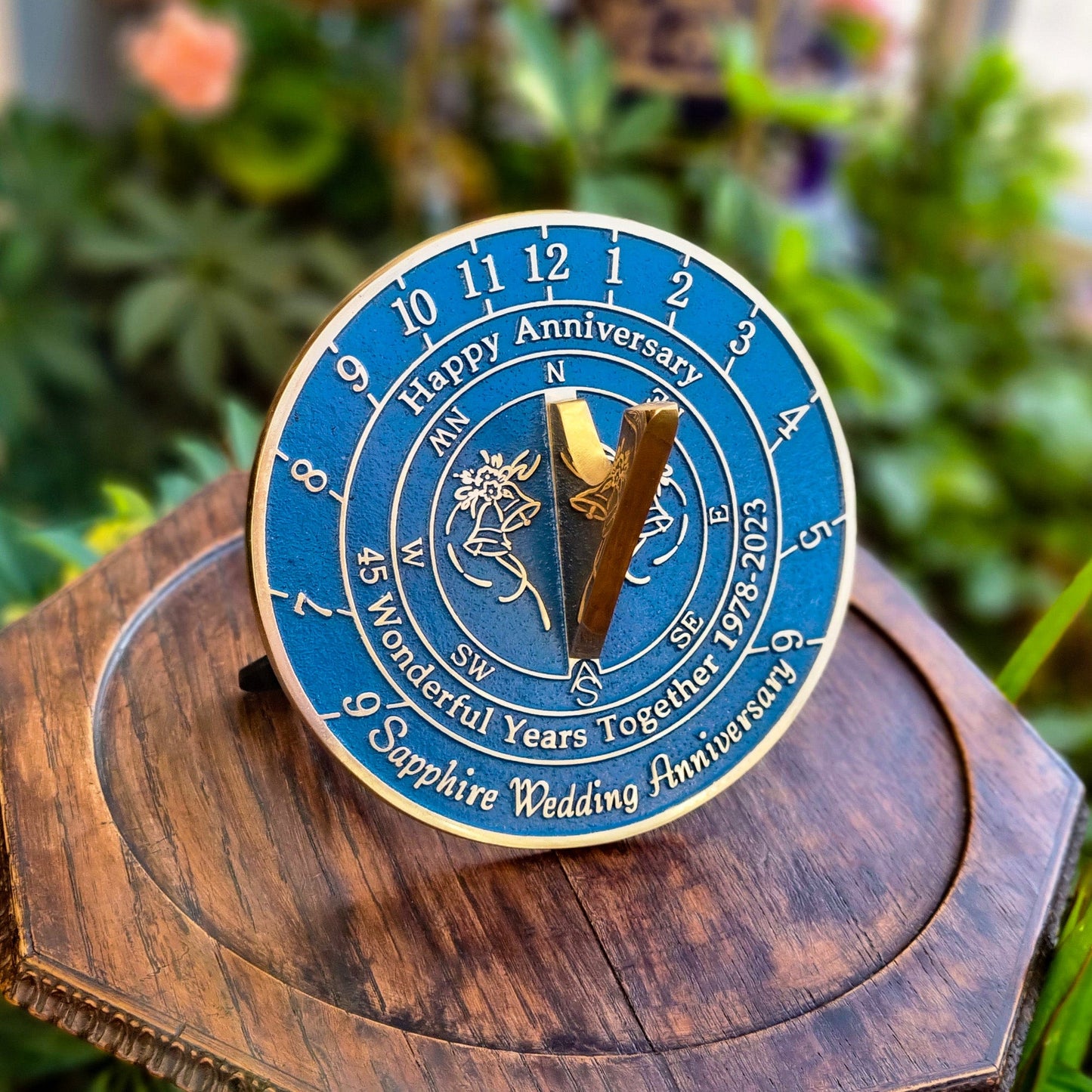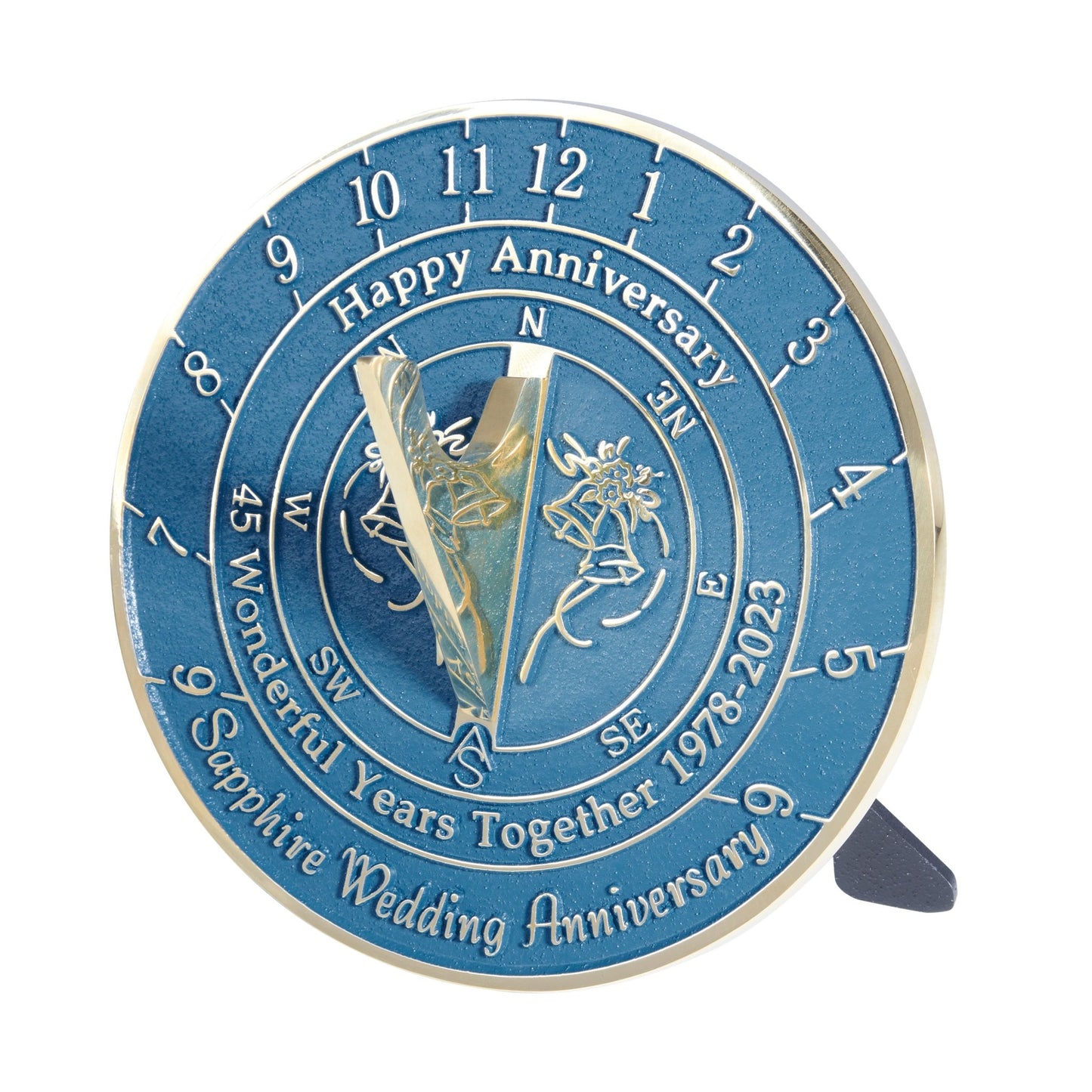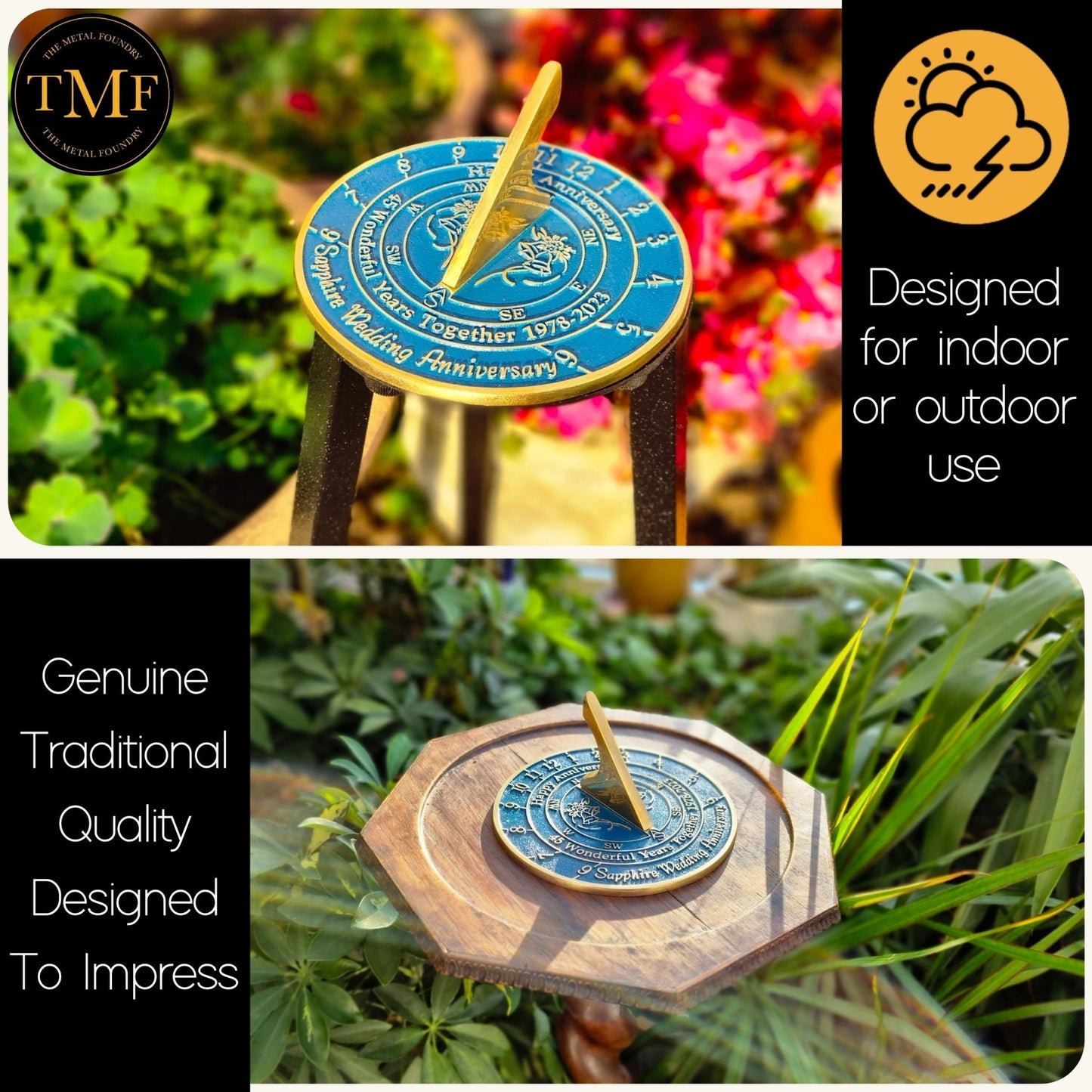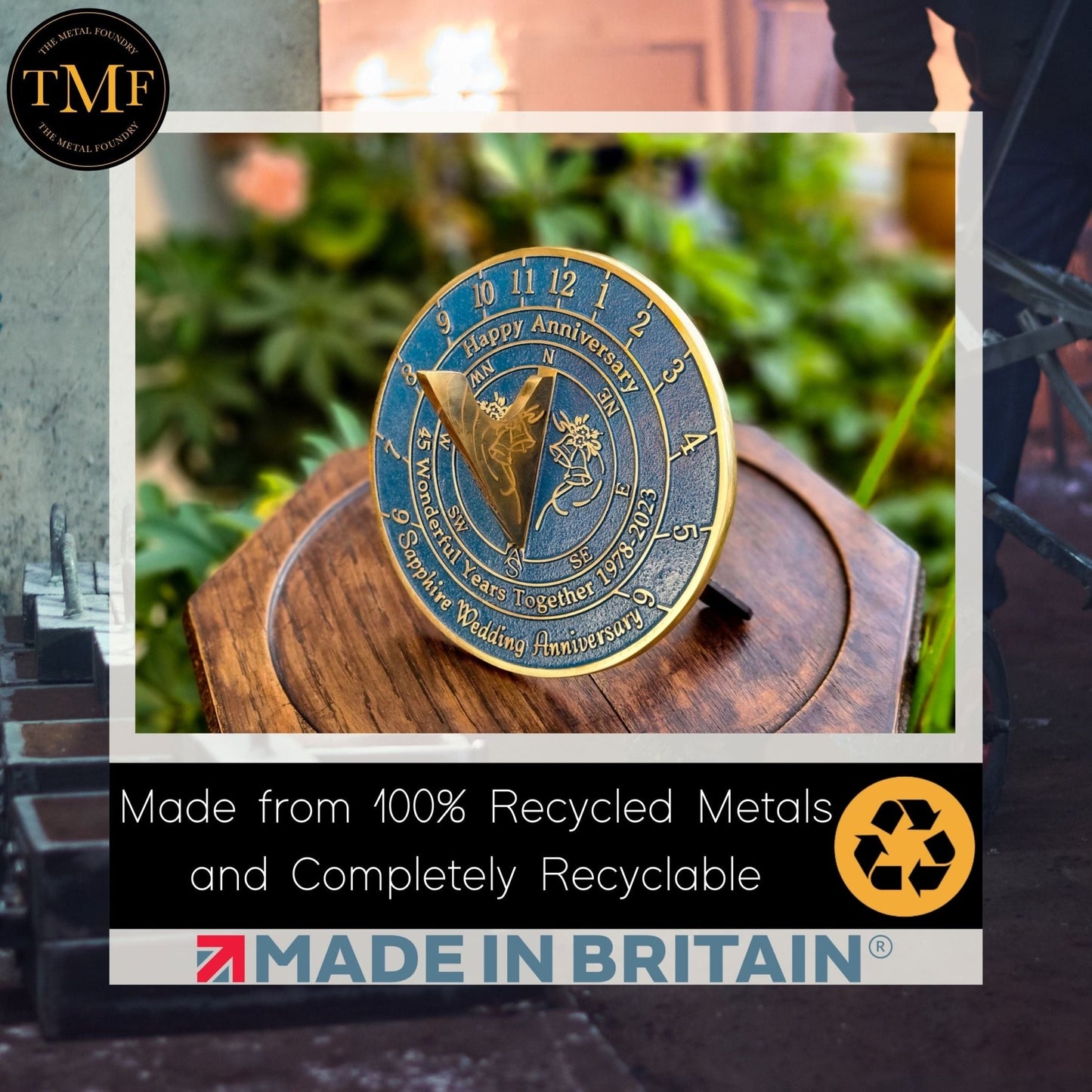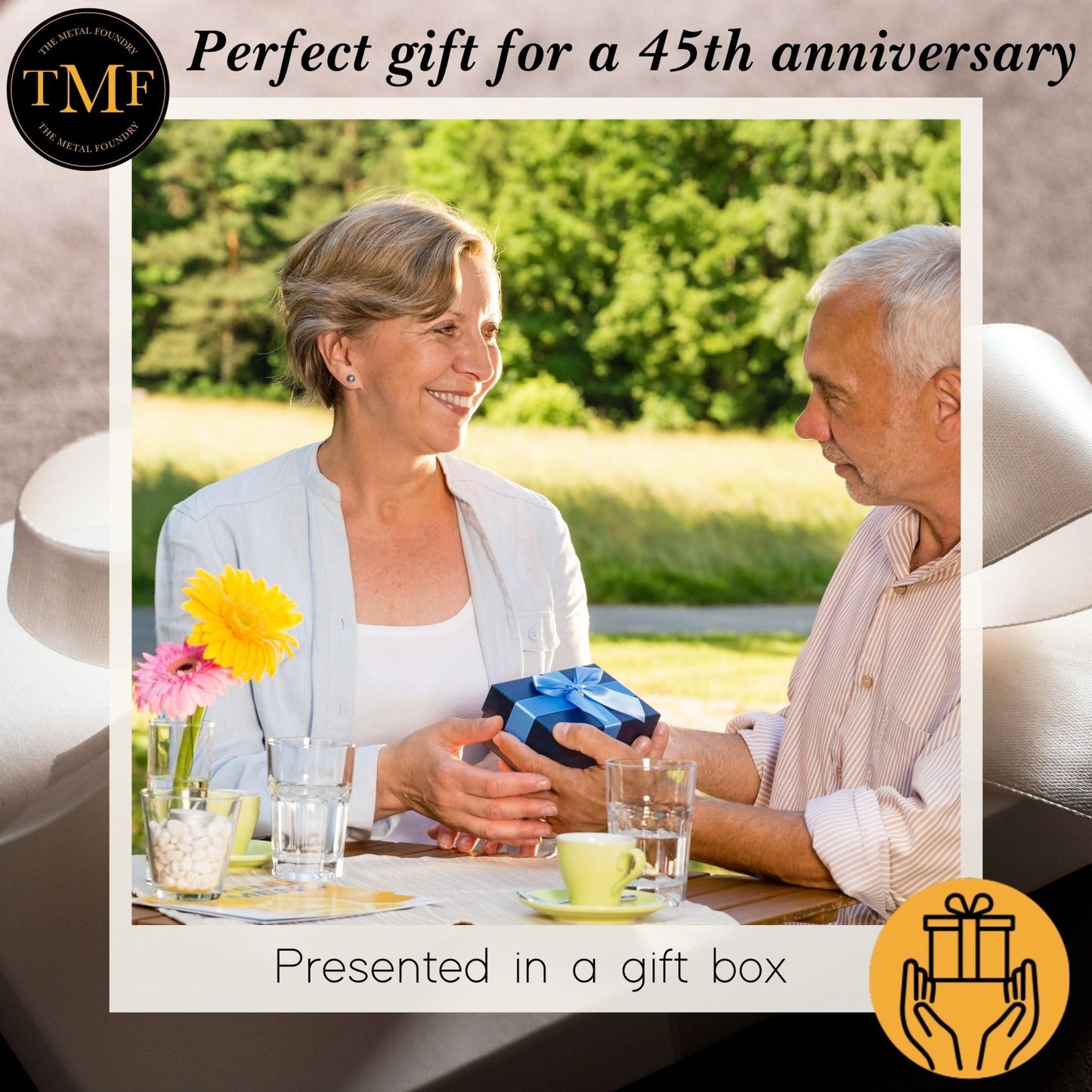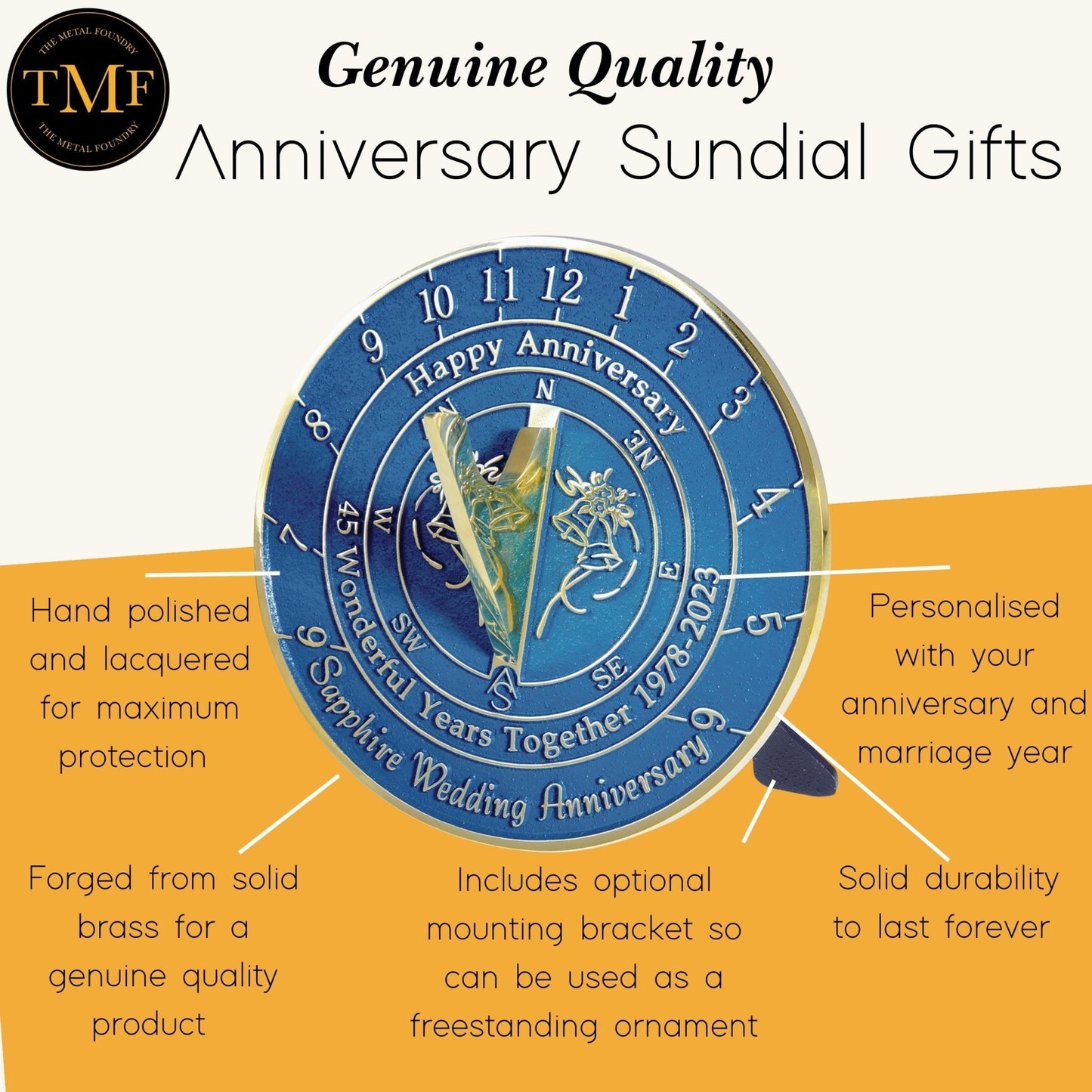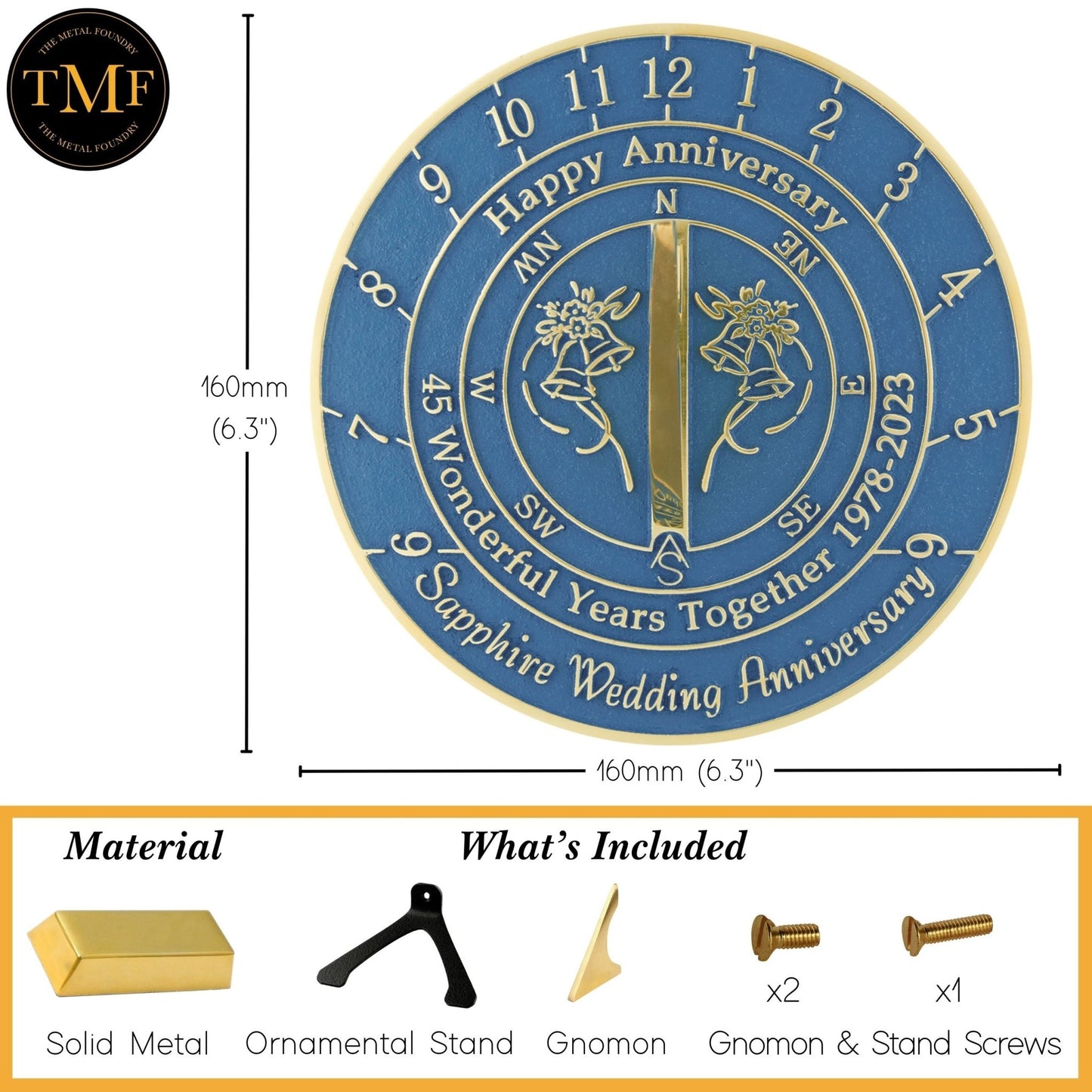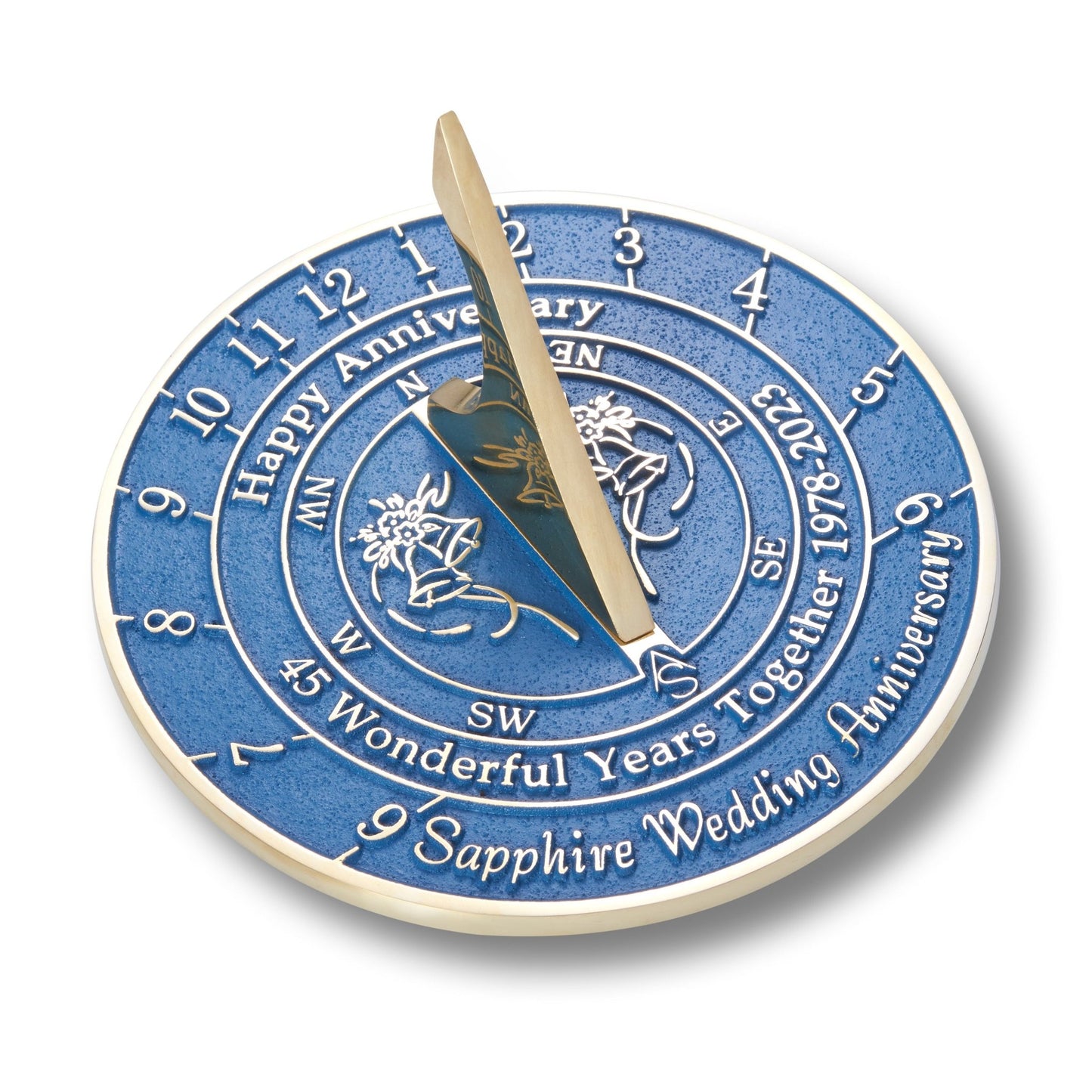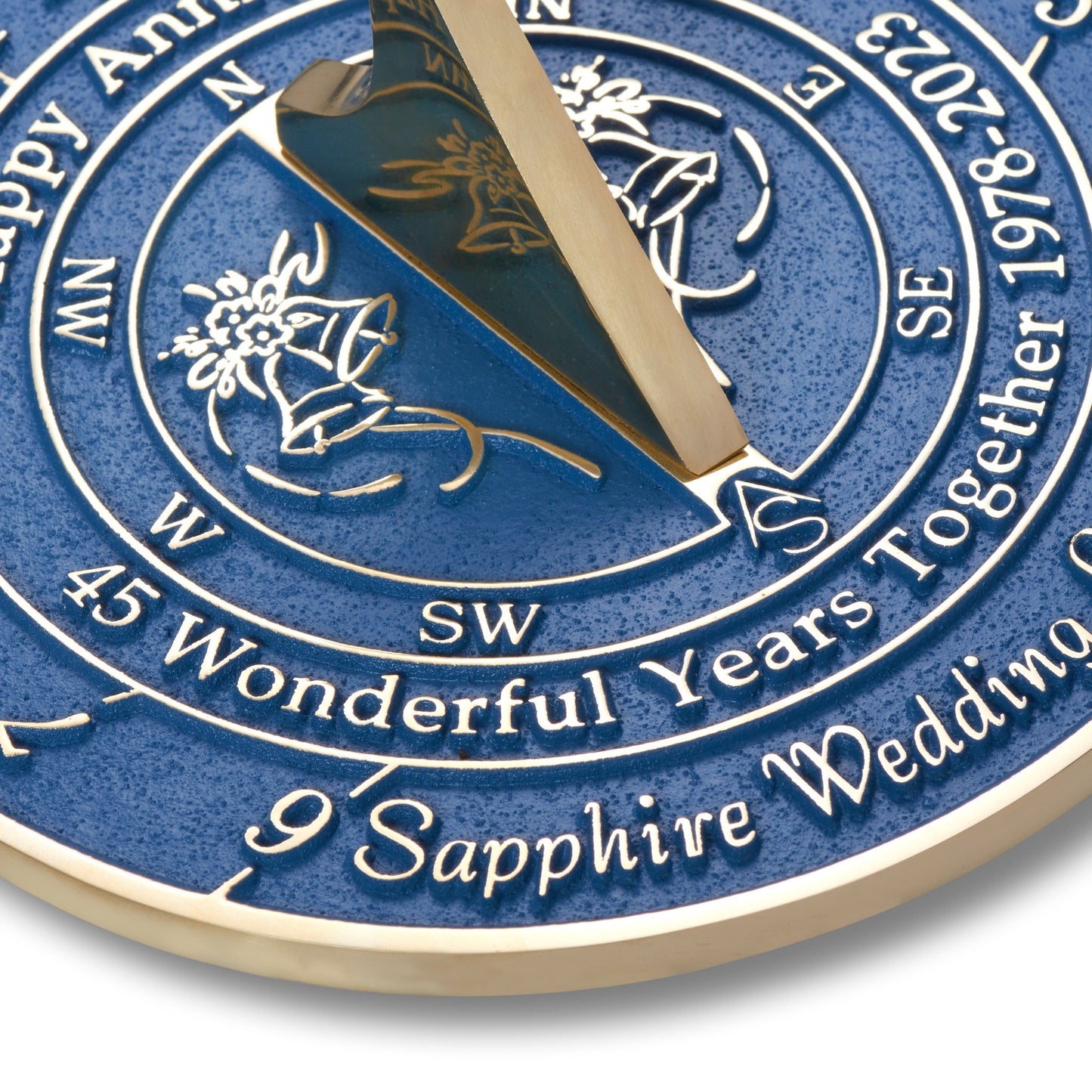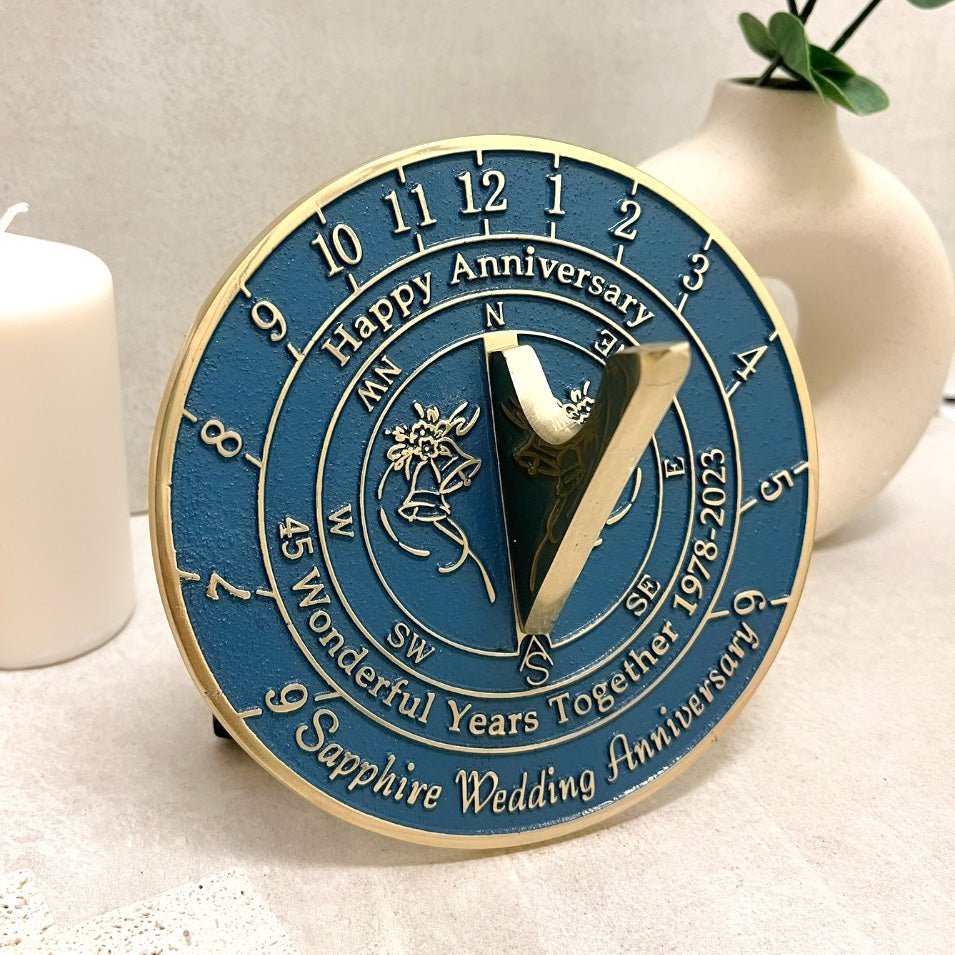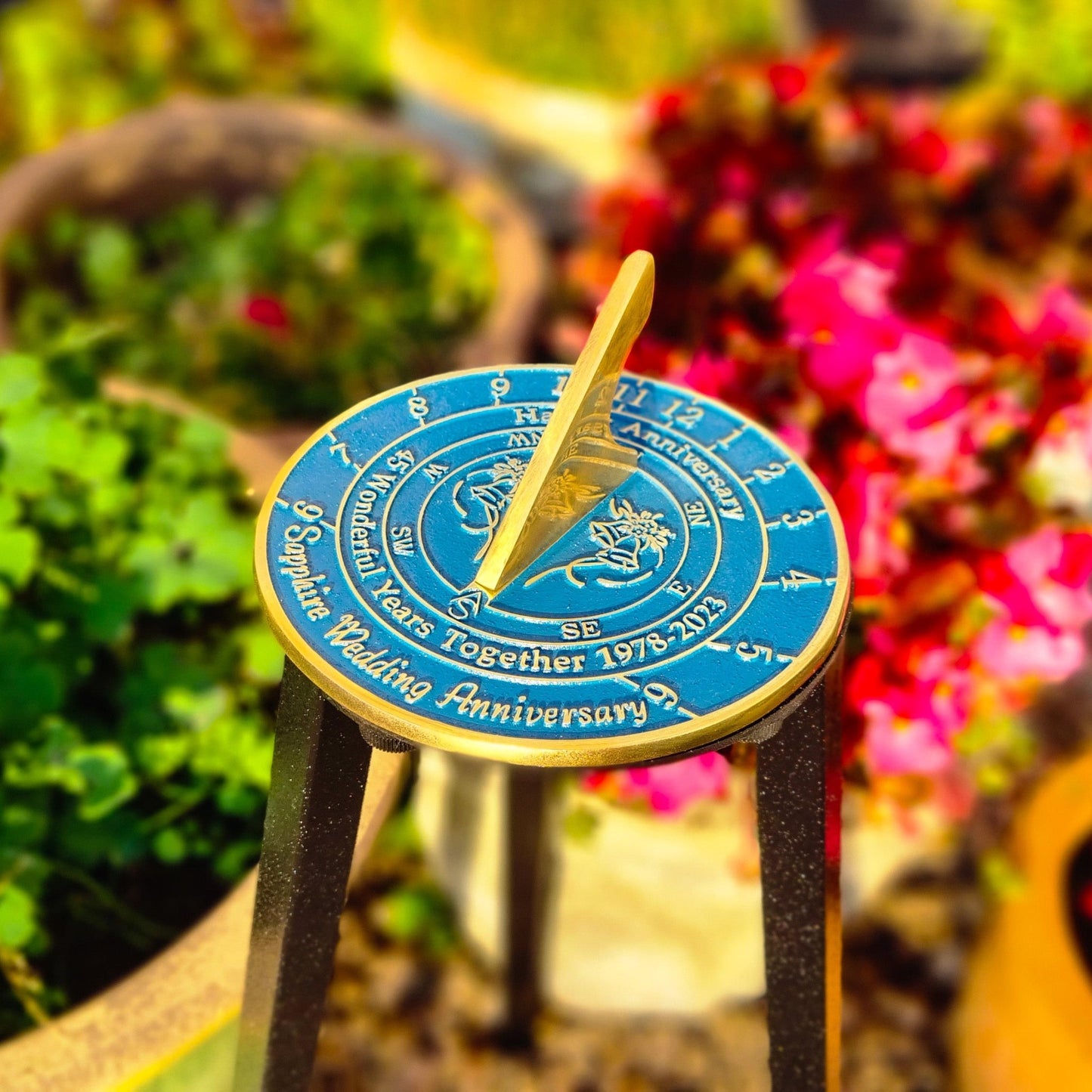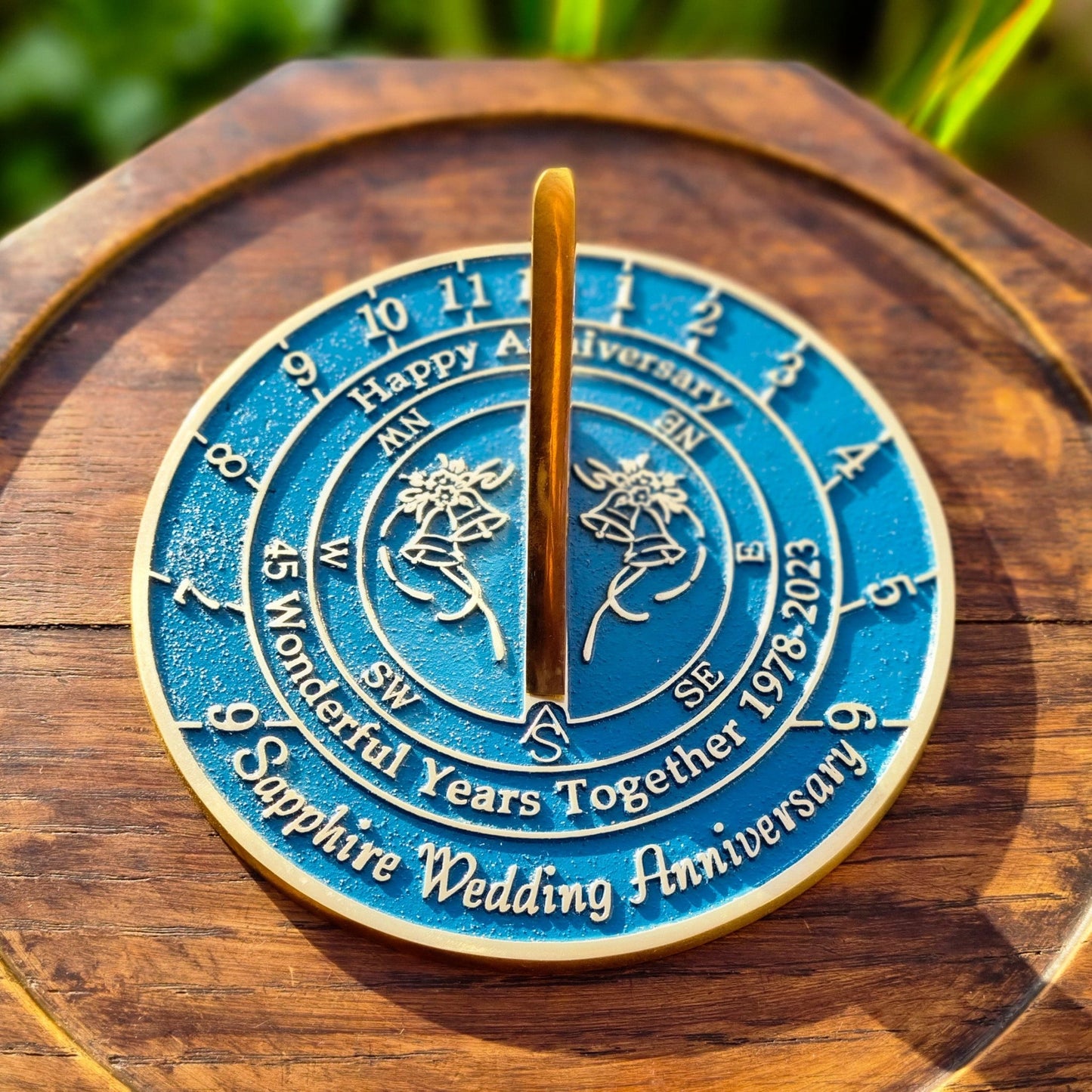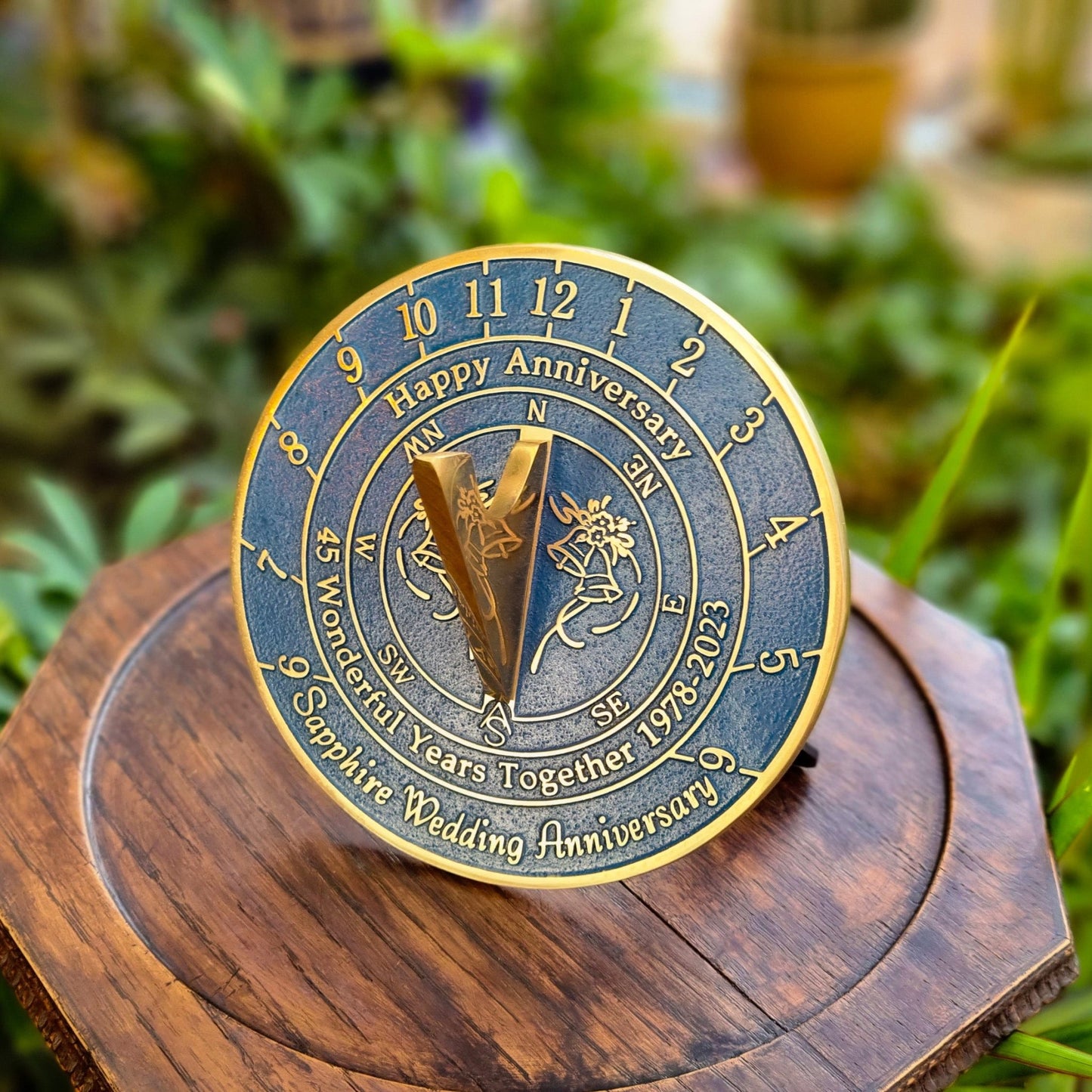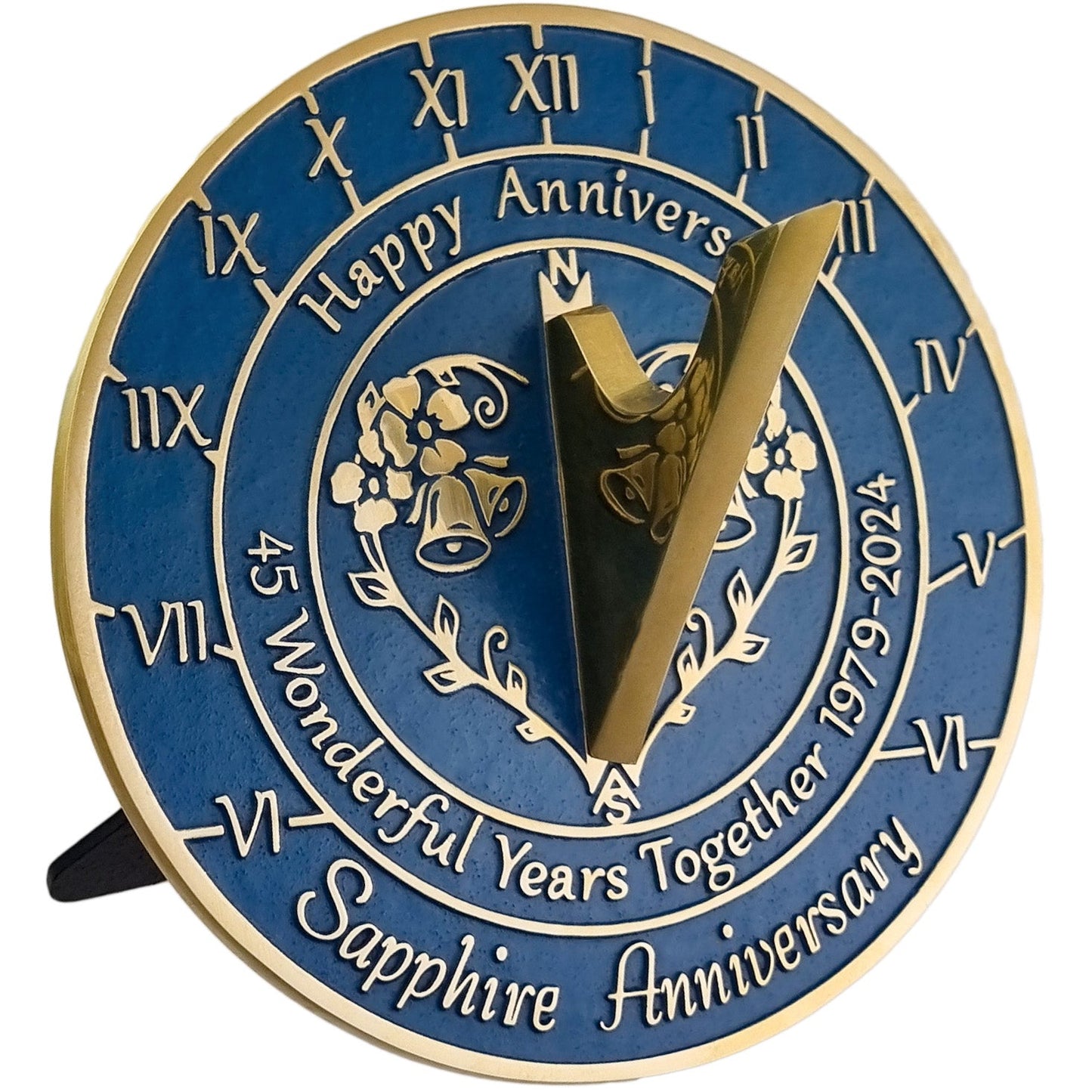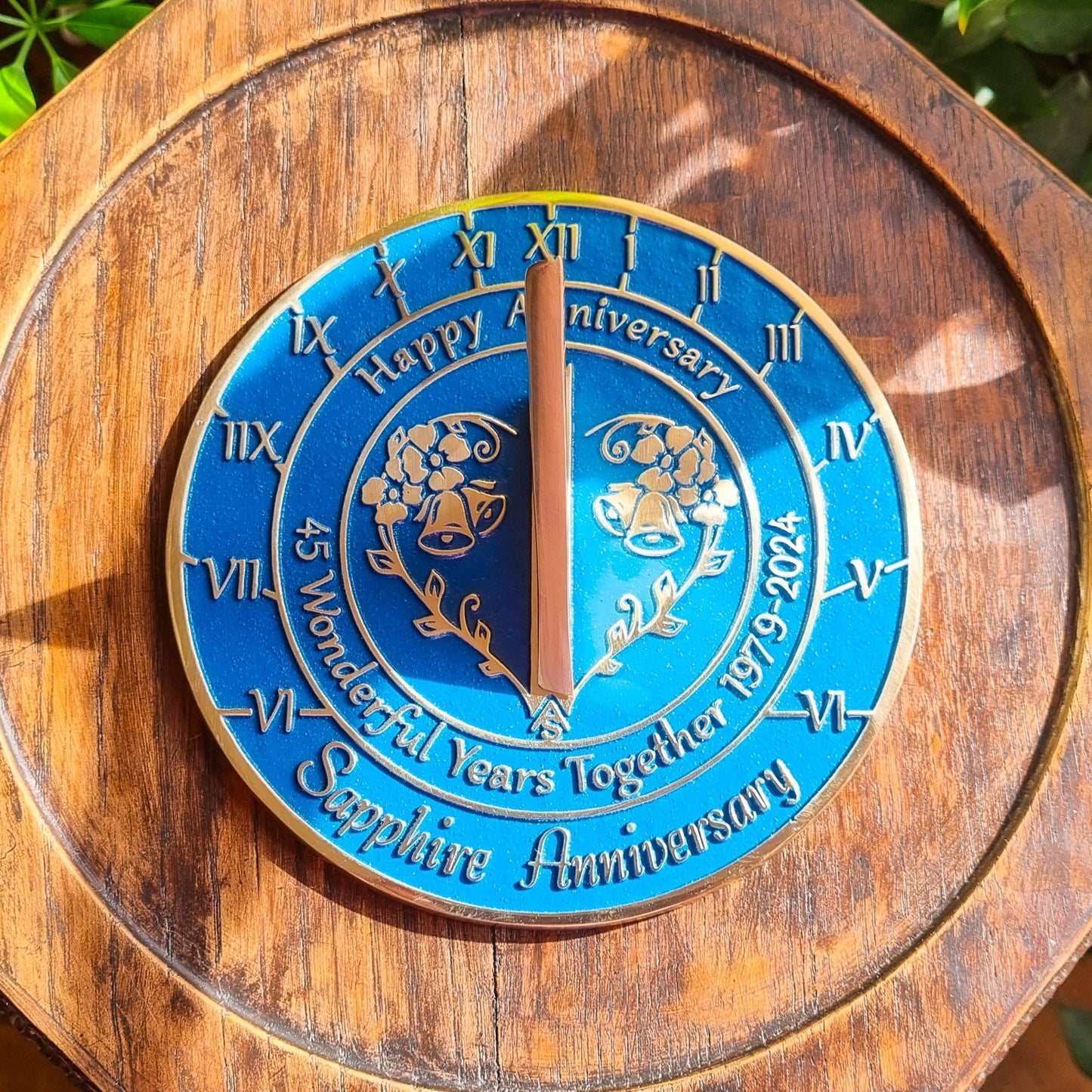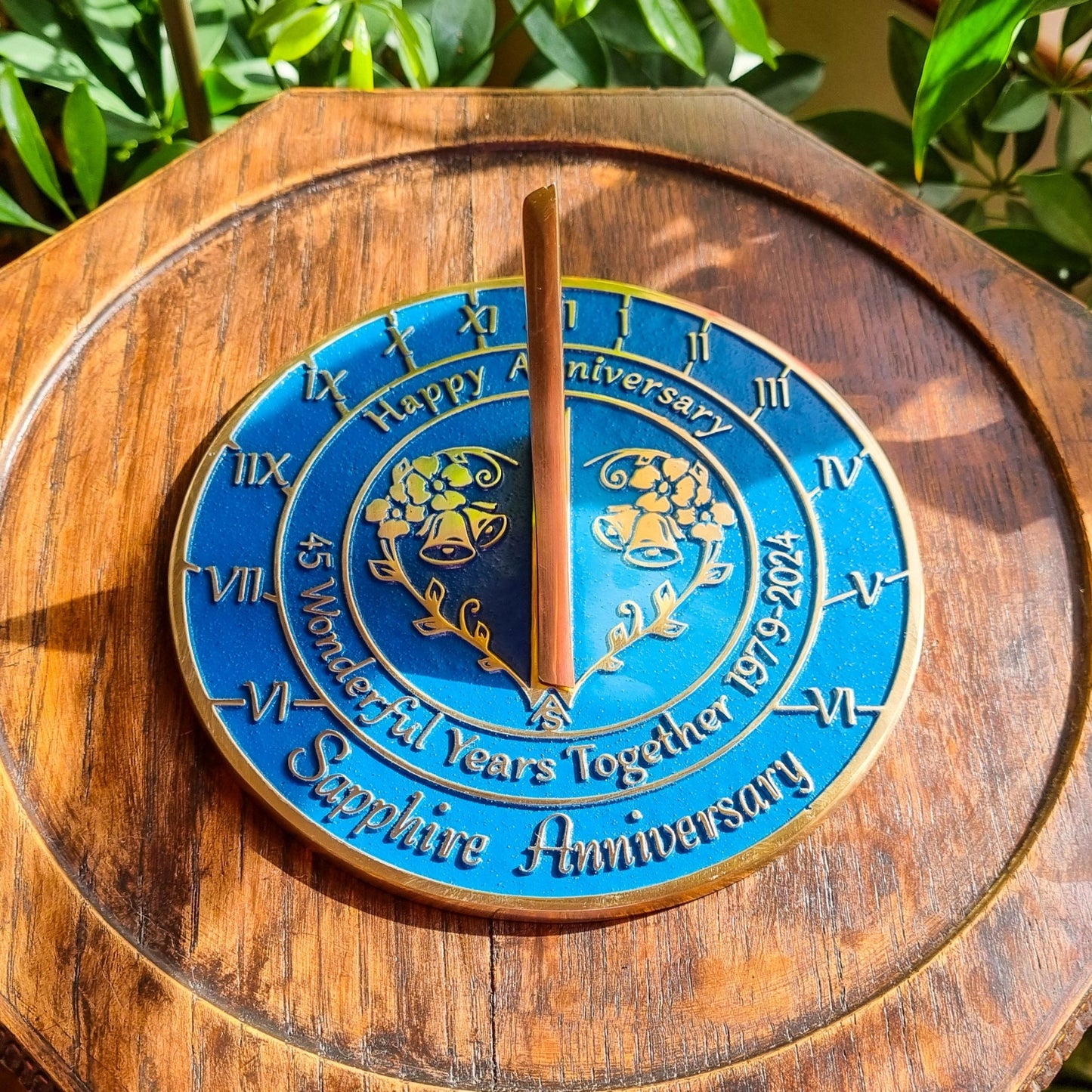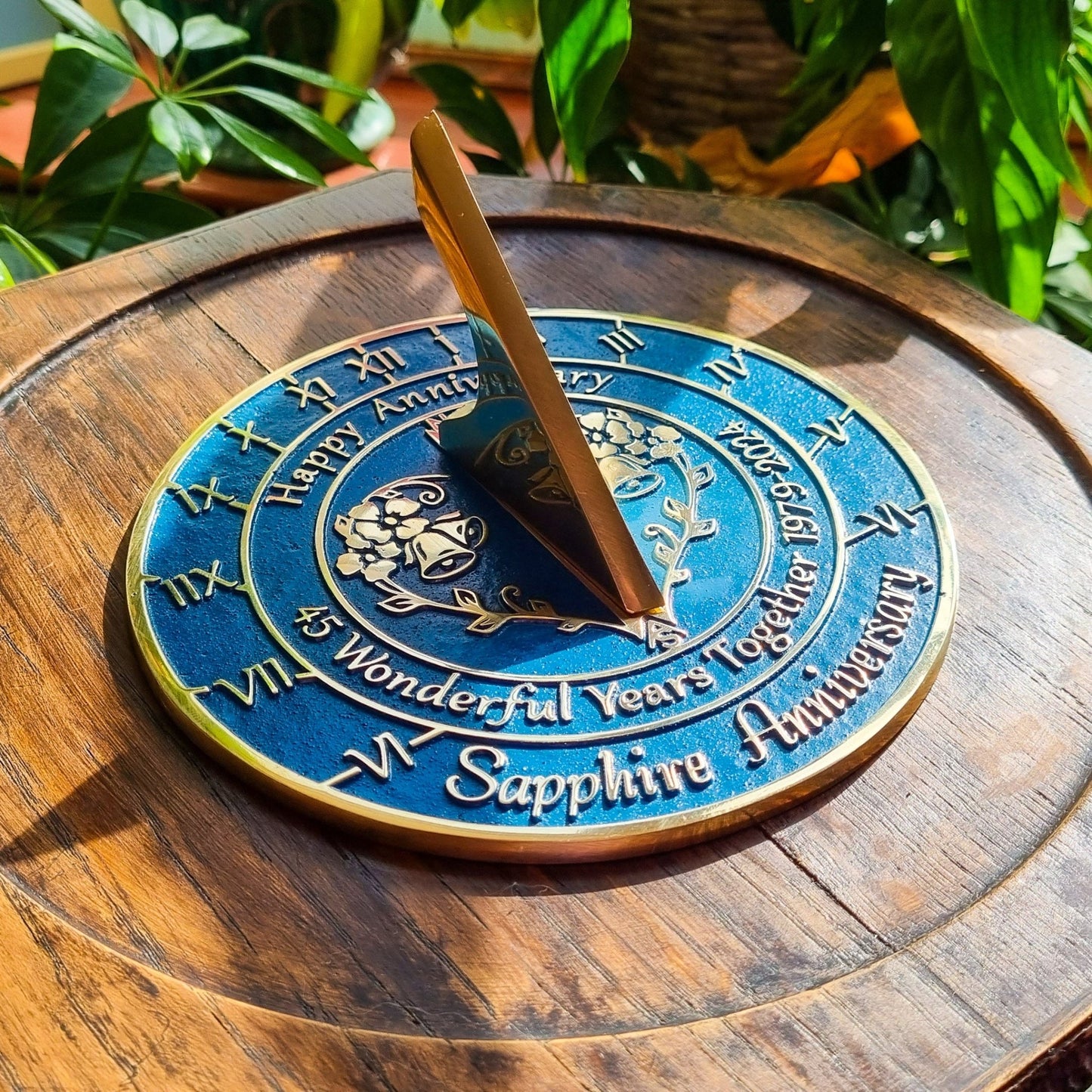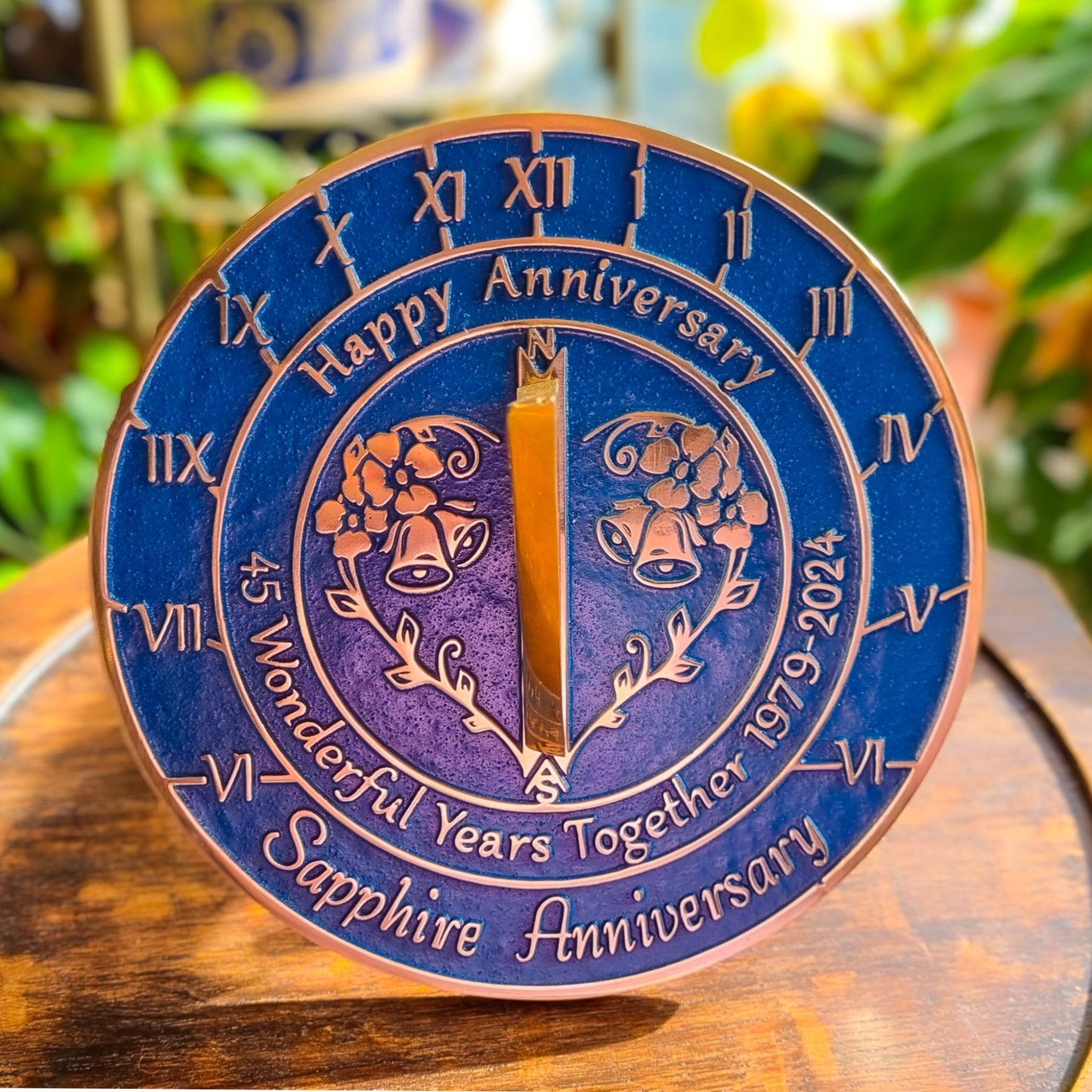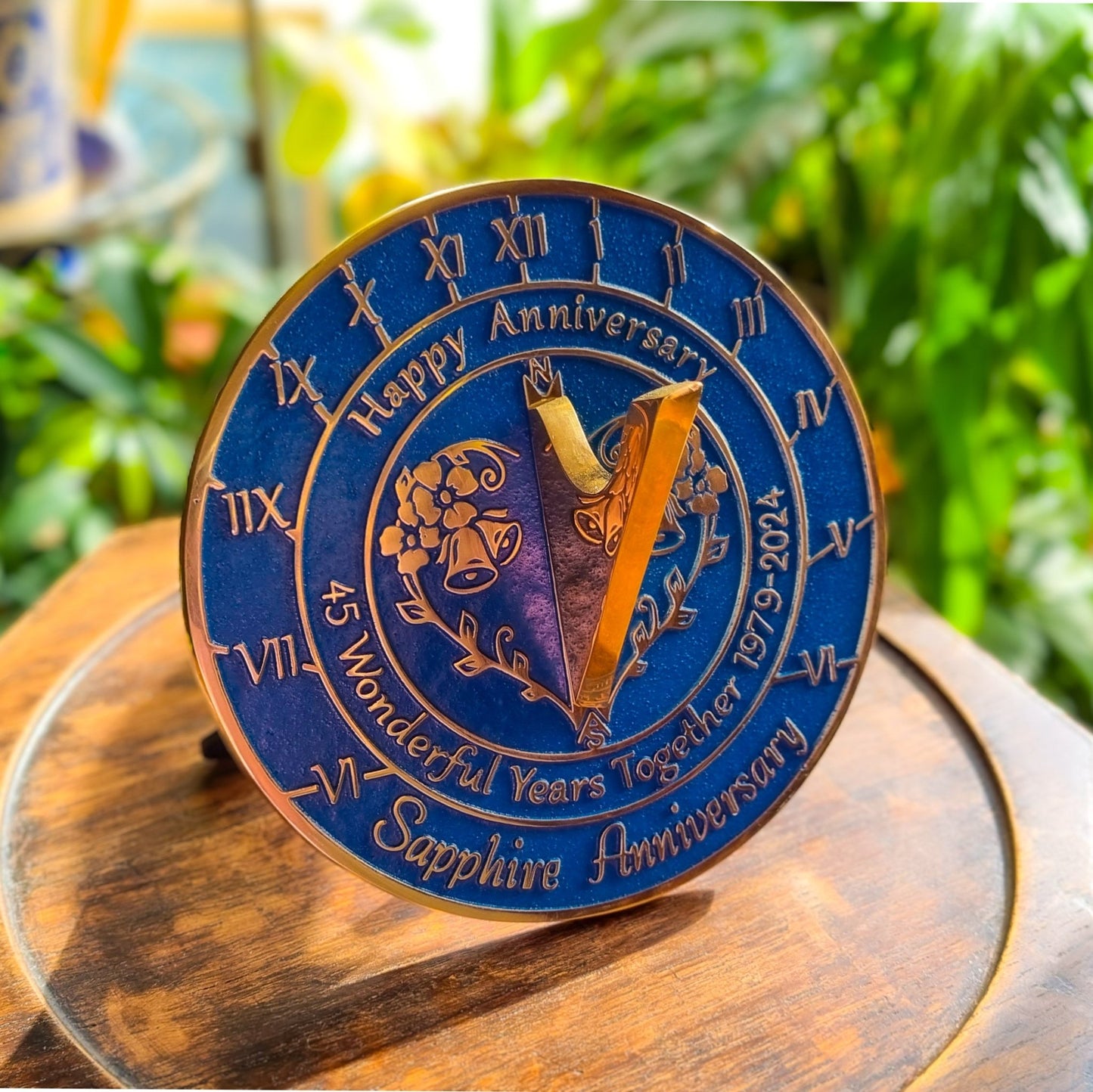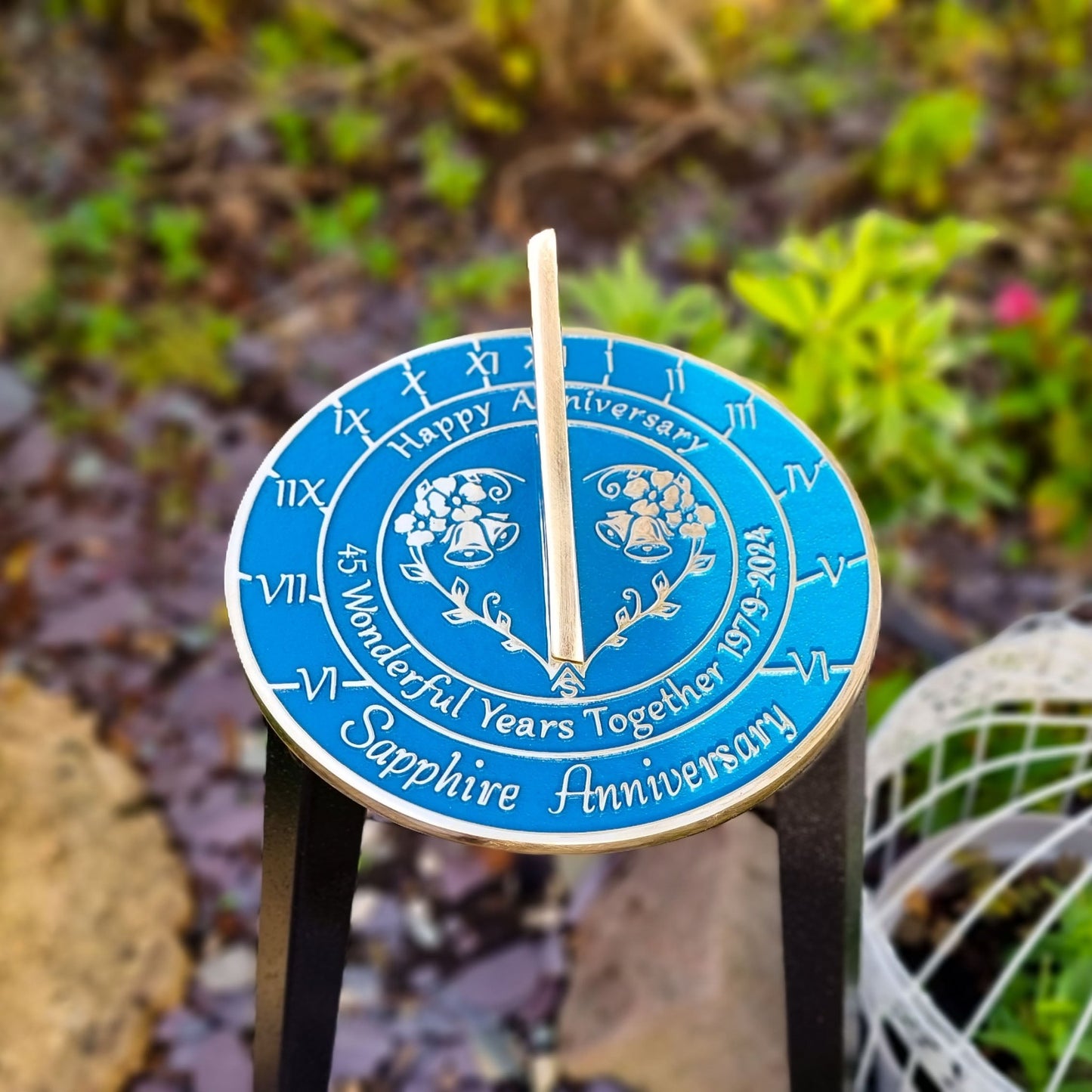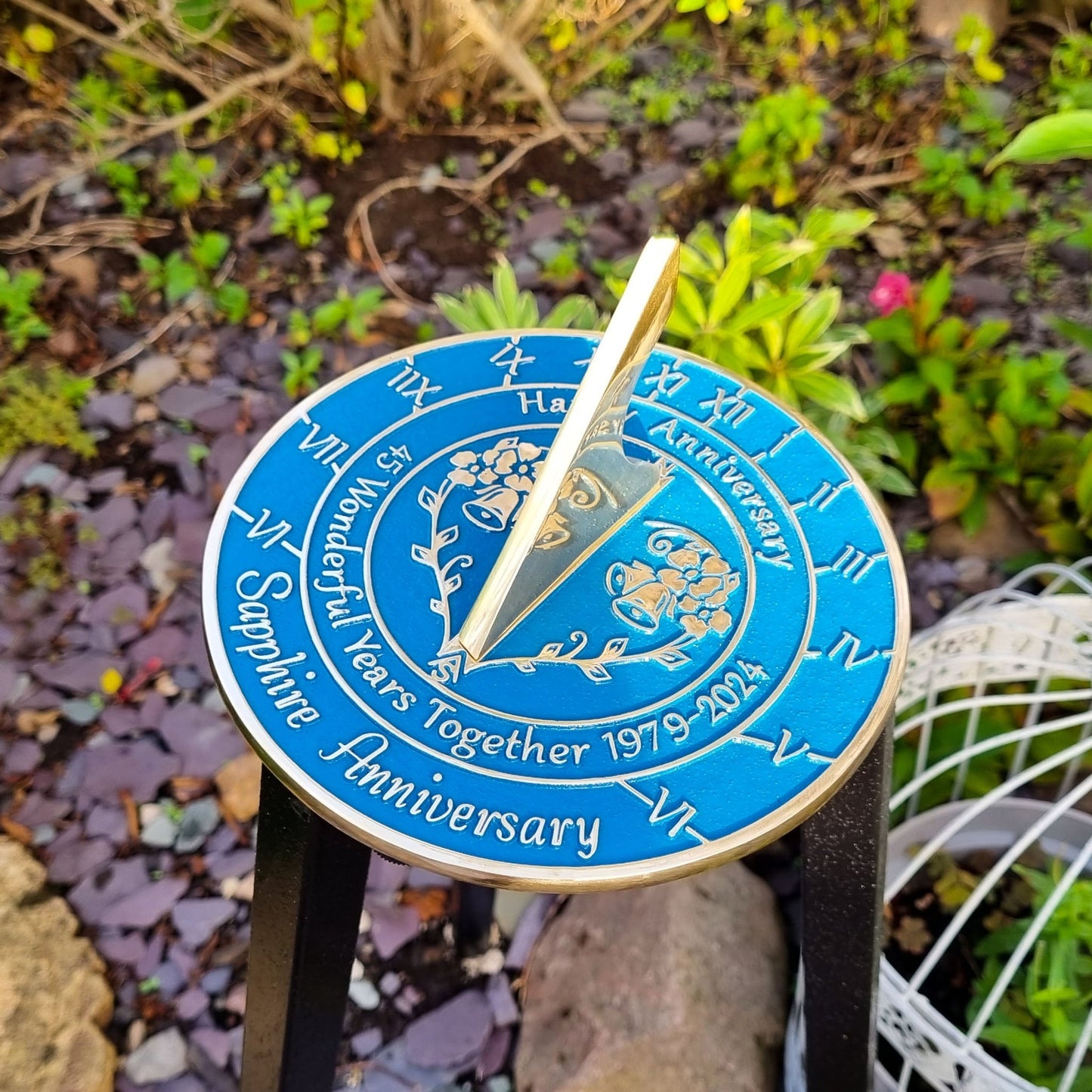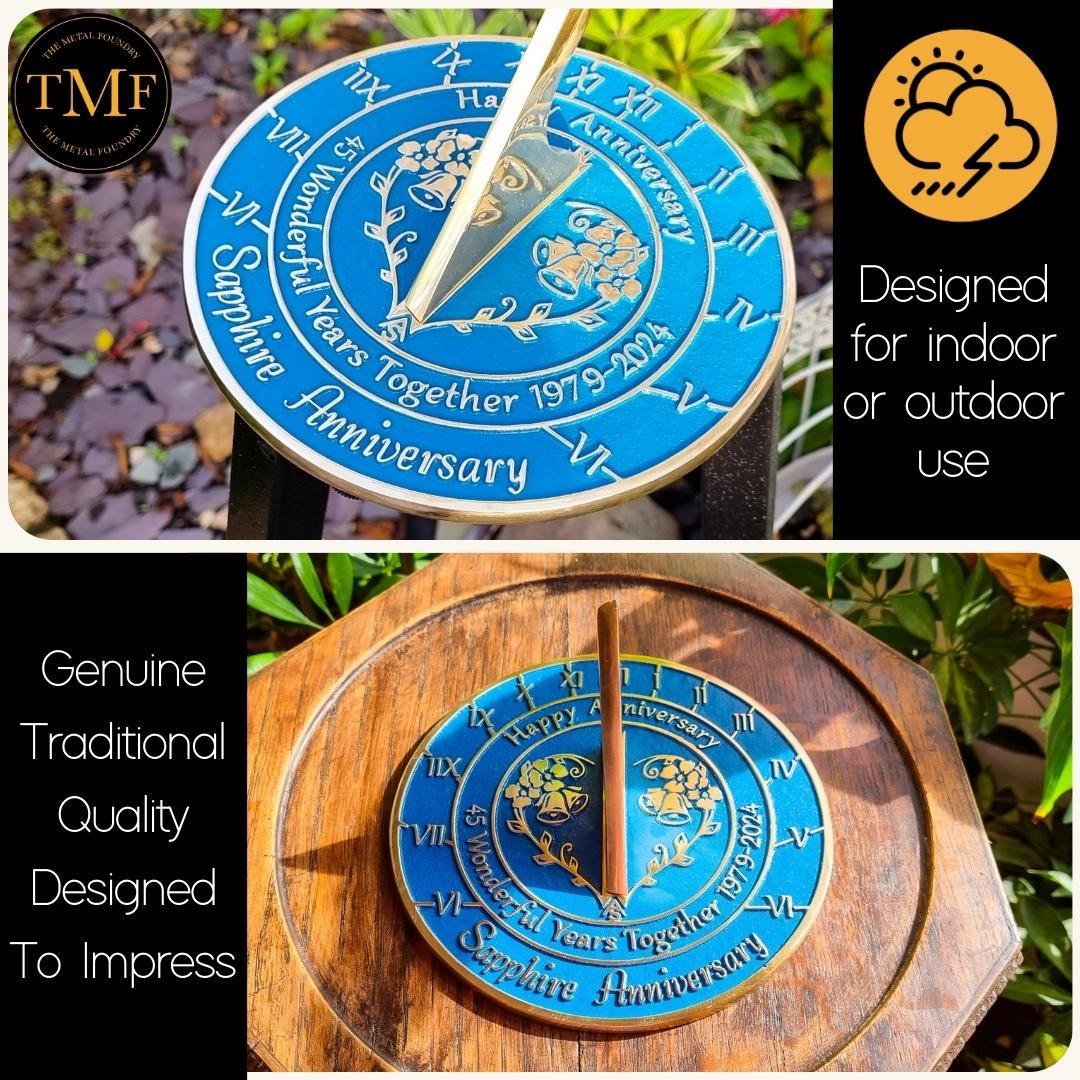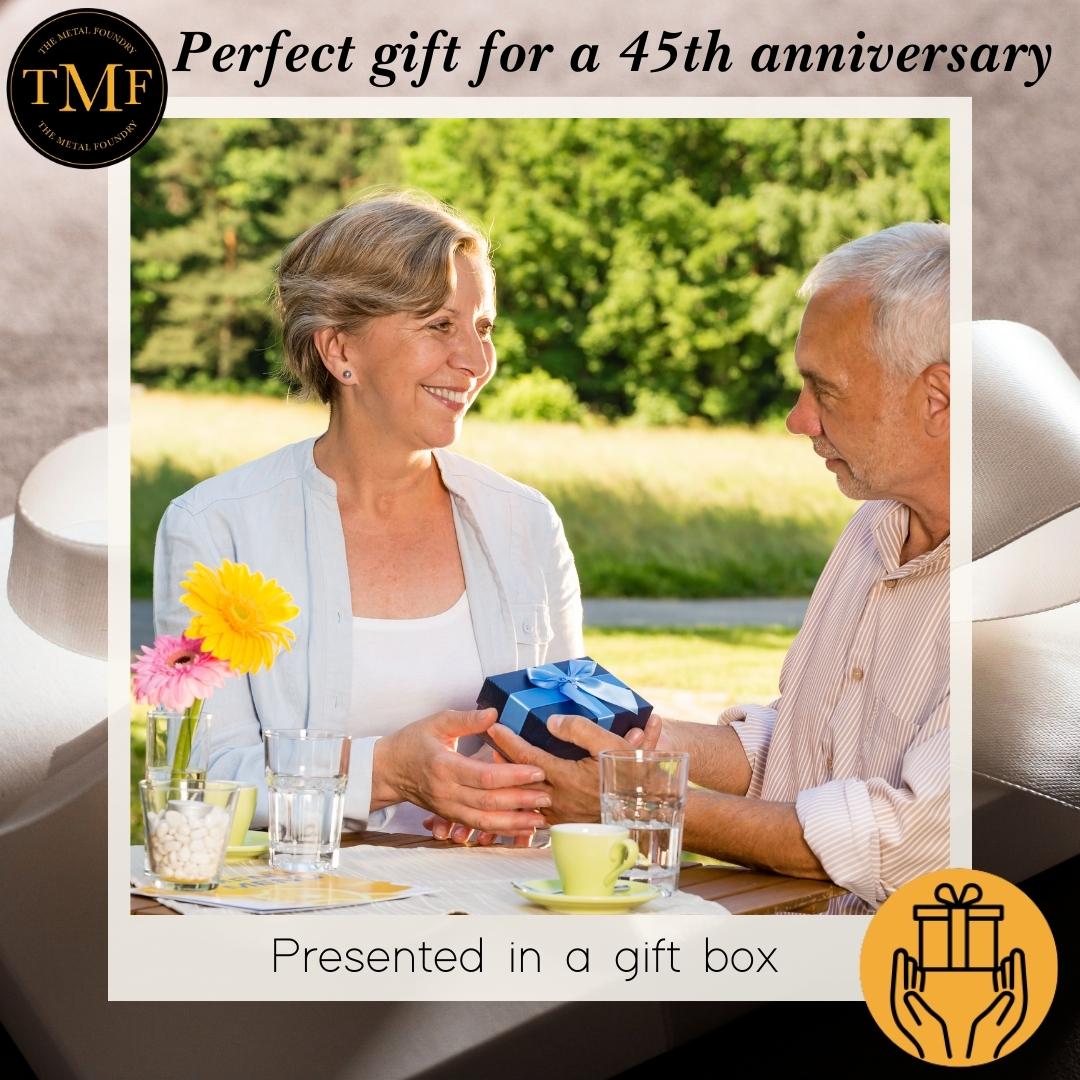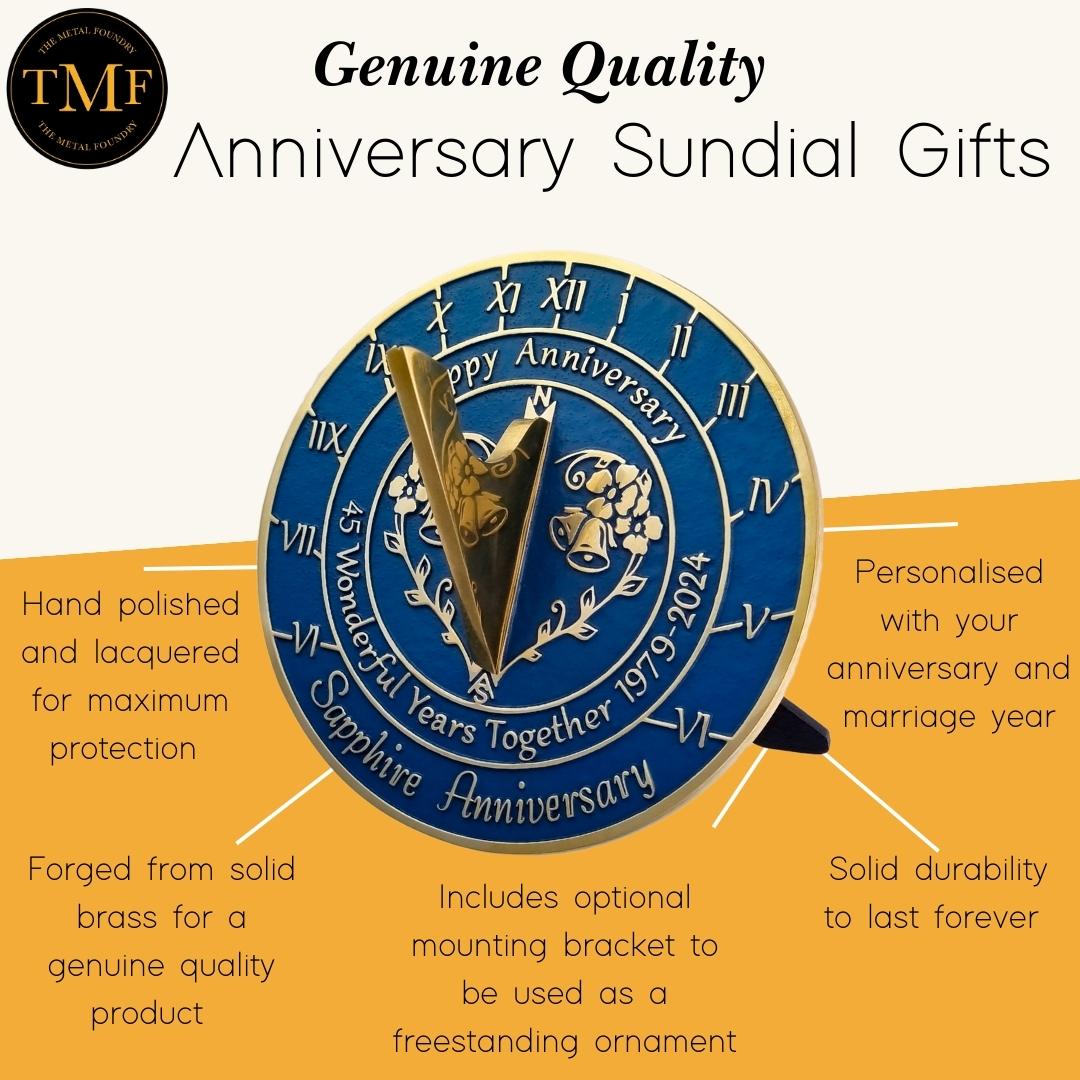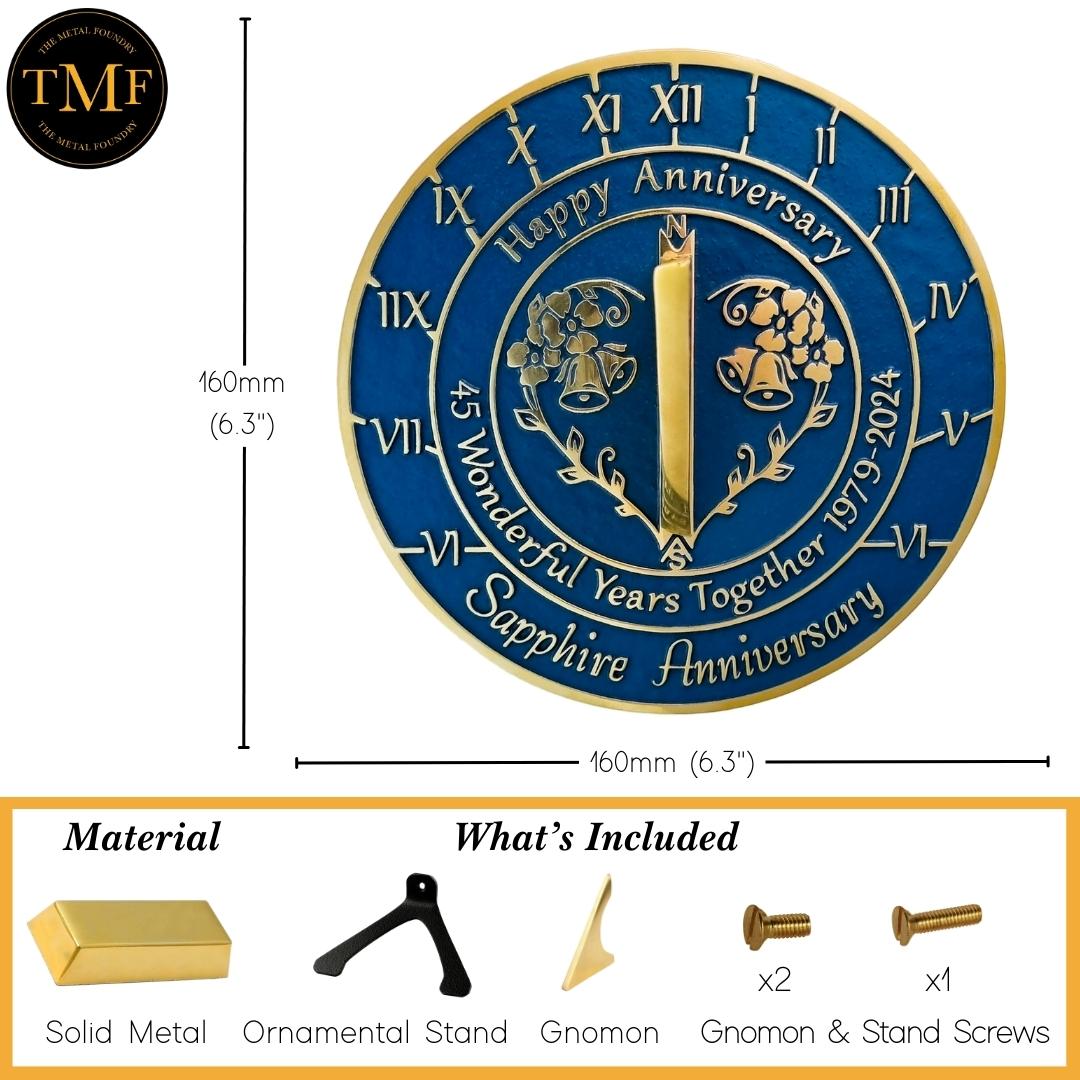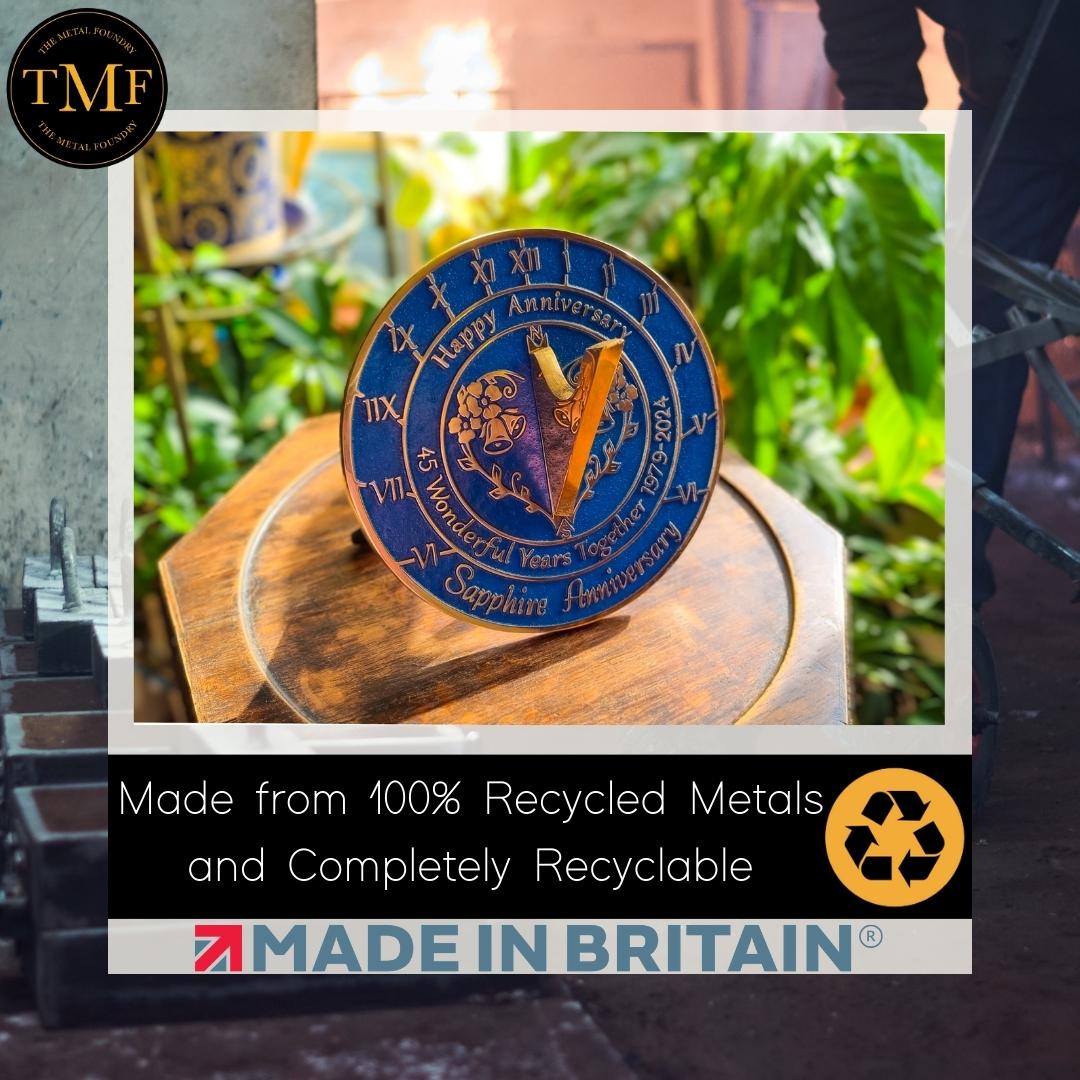 Collapsible content
What's Included?

As well as a gnomon (yep, the triangular part of a sundial that casts a shadow has a name), all sundials come with a stand for displaying on a shelf and three matching screws. For outdoor mounting or a floor mounted display check out our Sundial Pedestal below.
Specifications

Measuring 16.5cm (6.5") across by 7cm (2.75") high, this sundial is just the right to show your message but also be safe and stable when displayed indoors.

Our brass sundials weigh around 800grams (1.7lbs)

Our aluminium sundials weigh around 450grams (1lb)
Care guide

The only thing you'll find rusty here is our French. Because every single sundial we craft is fully protected with two coats of lacquer. Not only does this protect the metal and paint finish, there's no need to polish it, just occasionally wipe clean if you feel the urge.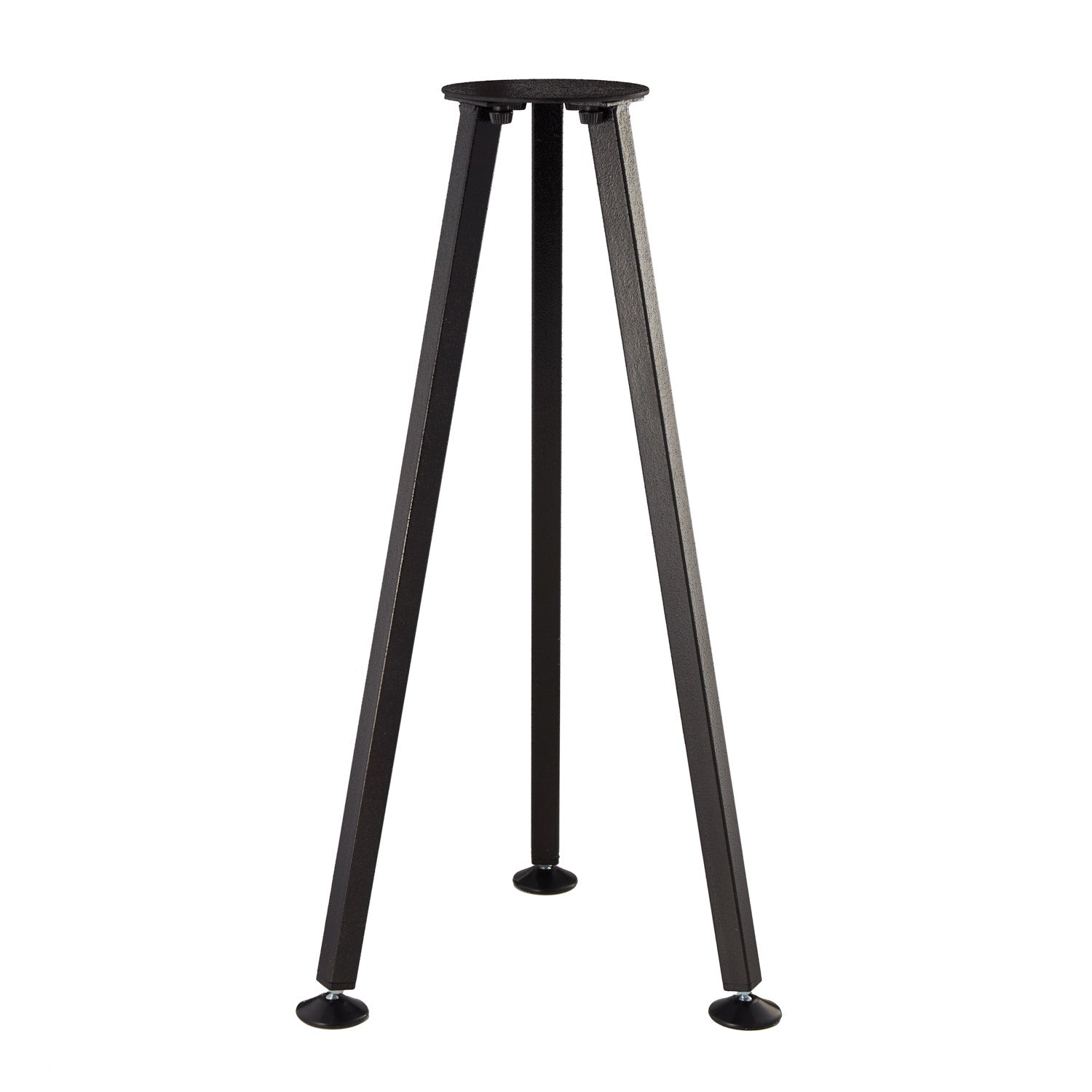 Sundial Stand / Pedestal for The Metal Foundry Sundials
Regular price
Sale price
$97.00
Unit price
per
Sale
Sold out
View full details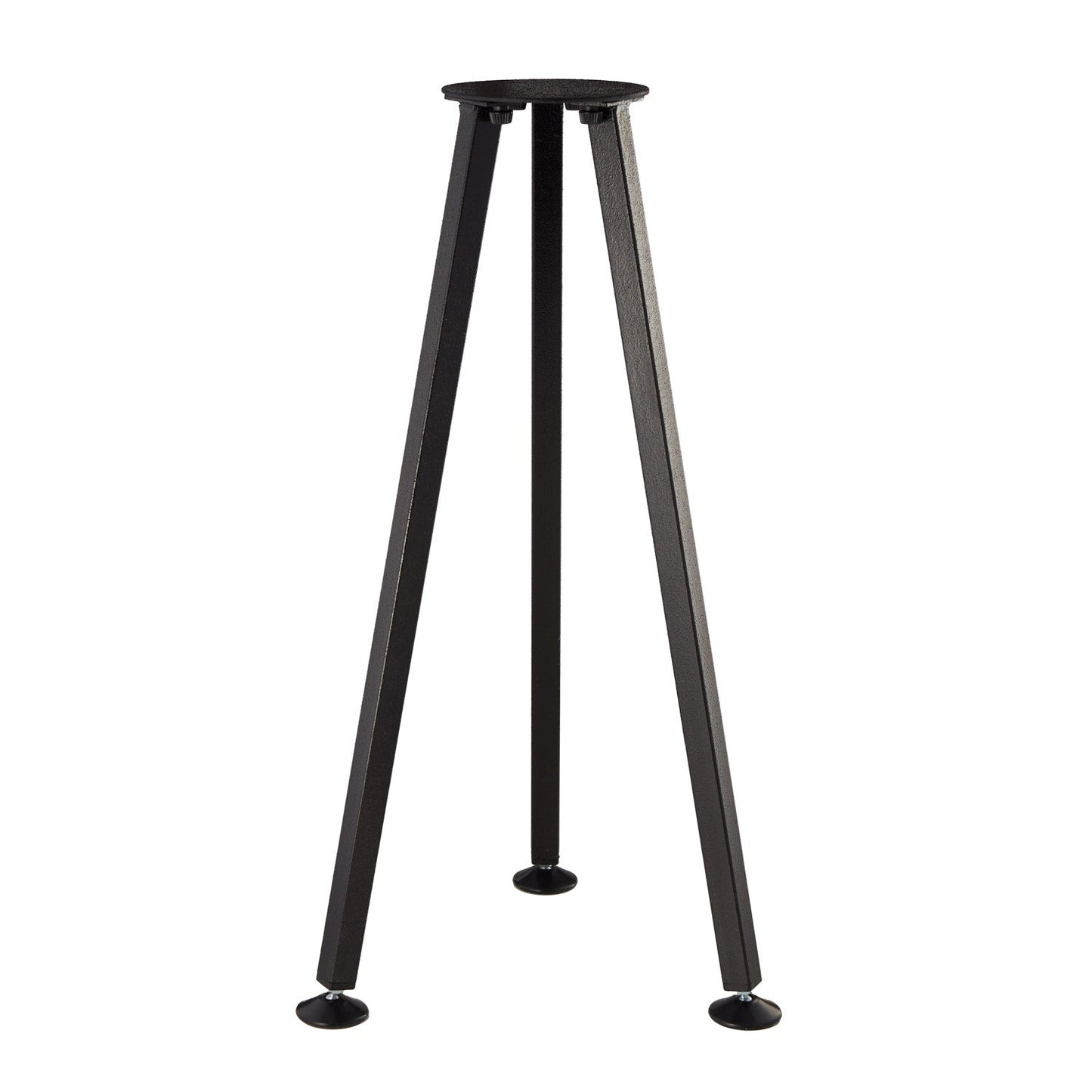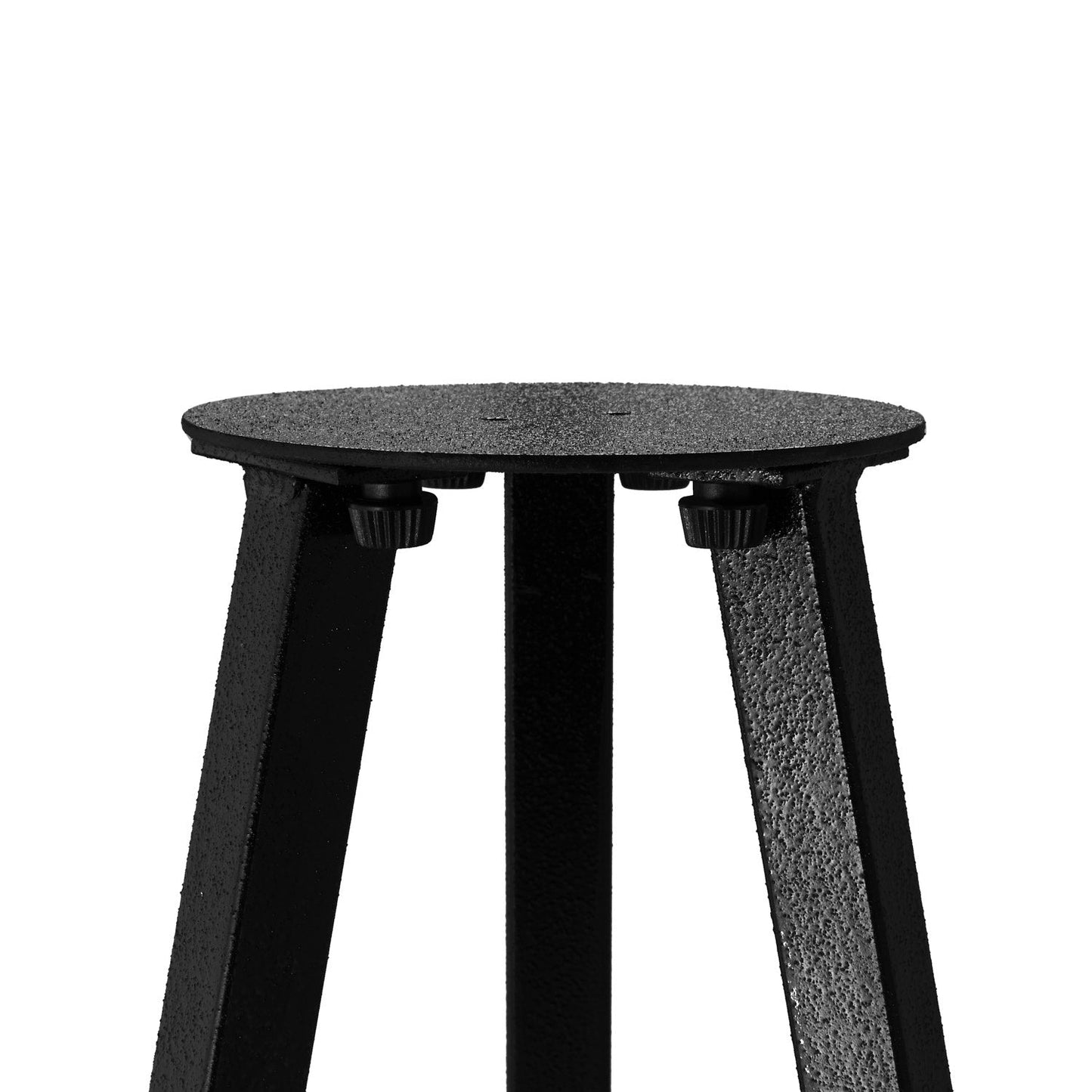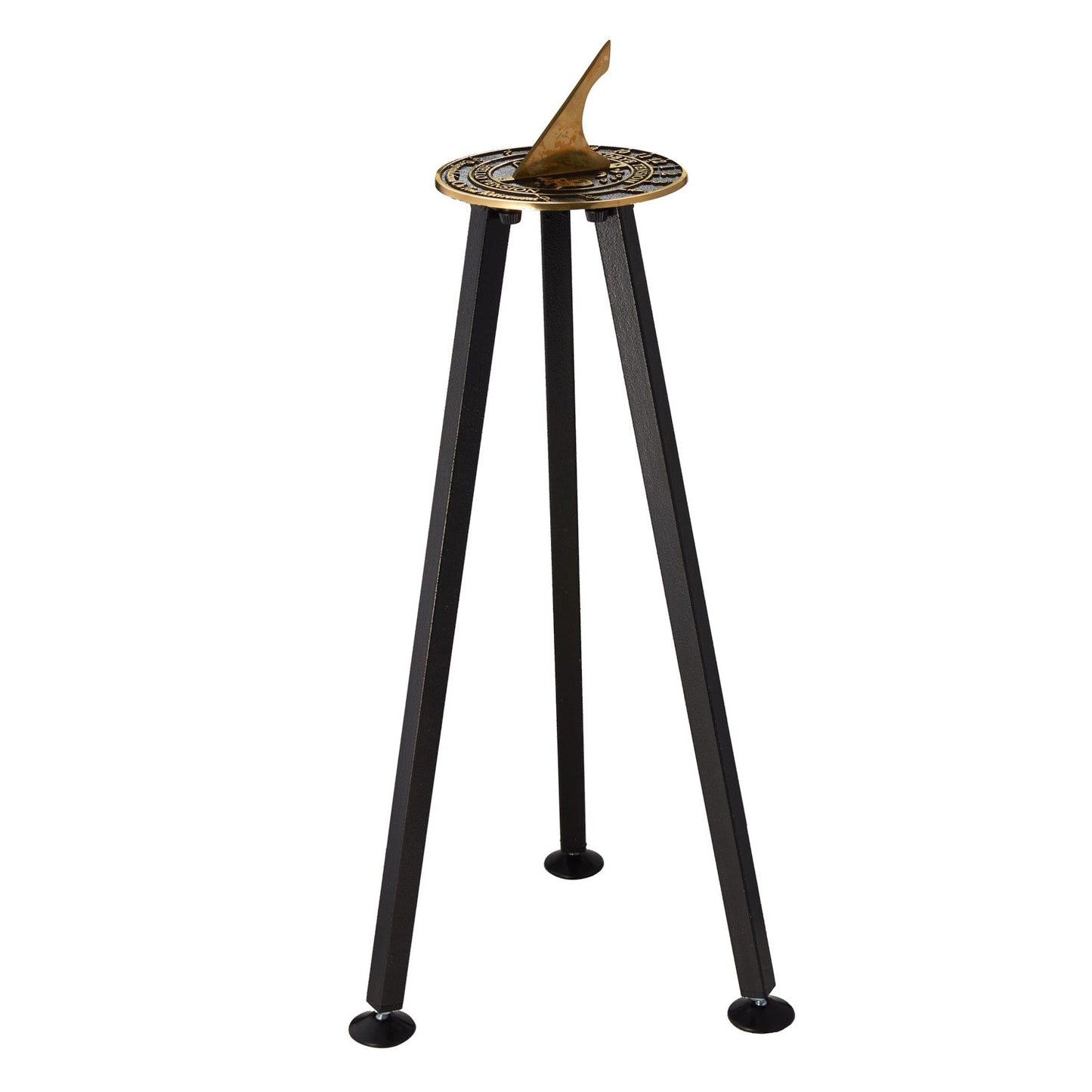 Explore our full sundial collection